Access to Higher Education - Social Sciences (Mondays)
Description
About this Course Normally one day per week. Day and time subject to confirmation.
Fees Fees for 2016-17 are subject to revision and not yet confirmed. If you are not eligible for any Government funding, you will pay the full fee. The full fee for the previous year was £2,450 (fees can be paid in installments). See 'Funding & Financial Support' below.
The Course This is a one year intensive course that prepares students for entry into Higher Education degree courses that provide a pathway into careers such as Teaching, Social Work, Psychology and Criminology. The Access course is an ideal route to university for students who do not have the traditional A Levels as it provides a mix of academic and career related subjects.
To prepare you for university study we ensure a wide variety of assessment methods are used on all of the Access pathways including student-led seminars, examinations, essays, presentations and a small scale research project â The Independent Academic Study.
To achieve the Access Diploma, students must achieve 60 credits at level 3; 45 credits are graded at Pass, Merit or Distinction, and 15 are ungraded and achieve a pass.
Course Flyer
Questions & Answers
Ask a question and other users will answer you
Course programme
Normally one day per week. Day and time subject to confirmation.

Fees
Fees for 2016-17 are subject to revision and not yet confirmed. If you are not eligible for any Government funding, you will pay the full fee. The full fee for the previous year was £2,450 (fees can be paid in installments). See 'Funding & Financial Support' below.

The Course
This is a one year intensive course that prepares students for entry into Higher Education degree courses that provide a pathway into careers such as Teaching, Social Work, Psychology and Criminology. The Access course is an ideal route to university for students who do not have the traditional A Levels as it provides a mix of academic and career related subjects.

To prepare you for university study we ensure a wide variety of assessment methods are used on all of the Access pathways including student-led seminars, examinations, essays, presentations and a small scale research project – The Independent Academic Study.

To achieve the Access Diploma, students must achieve 60 credits at level 3; 45 credits are graded at Pass, Merit or Distinction, and 15 are ungraded and achieve a pass.

Course Flyer
Additional information
Course content includes 13 units that have been chosen to be vocationally relevant for careers in the Social Sciences. The ungraded units include Essay skills, Personal Organisation, Research Skills, Reviewing and Planning for the Future and Communication and Presentation Skills. Graded units include Descriptive Statistics, Introduction to Psychology, Biological and Psychological Aspects of Stress Management, Sociology of Education, Crime and Deviance, Investigation of Poverty and Social Welfare in UK, The Family and an Extended Academic Study.

You will be assessed through a range of methods including essays, presentations, short answer questions, reflective journals, exams and a small-scale research project.

You will be given regular tutorials to check progress, identify and support any issues, set targets and support your return to academic study and writing.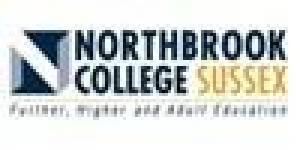 Access to Higher Education - Social Sciences (Mondays)