Airline, Airport and Aviation Management - BSc (Hons)
Description
Typology

Course

Location

London
Duration

3 Years

Start

Different dates available
Description
Designed in conjunction with senior aviation managers, this course recognises the demand in today's international aviation community for graduates with sound business skills and a good understanding of the entire aviation system. Aviation is an exciting industrial sector that ranges from the technological excellence of Boeing and Airbus to the management of global airlines and airports.
Facilities
31 Jewry Street, EC3N 2EY
Starts
Different dates available
Now taking bookings
To take into account
In addition to the University's standard entry requirements , you should have:
a minimum of grades CCC in three A levels (or a minimum of 96 UCAS points from an equivalent Level 3 qualification , eg BTEC National, OCR Diploma or Advanced Diploma). English Language and Mathematics GCSE at grade C (grade 4 from 2017) or above (or equivalent). All
Questions & Answers
Ask a question and other users will answer you
Subjects
Entrepreneurship

Management

Decision Making

Business and Management

Leadership

Market

Credit

IT

Approach

Quality

Innovation

Marketing

Sound

International

Global

Industry

Aviation

International Business

Quality Training

Trade

Communication Training

IT Management

Skills and Training

Airline Training

Aviation Training
Course programme
Fundamentals of Management
The focus of this module is management and the development of students as managers. Managers are crucial to getting things done, for example, they plan, coordinate, lead and oversee the work of others in order to meet organisational goals efficiently and effectively. The problems and challenges of managing in today's ever-changing, increasingly uncertain, complex economic environment requires managers and leaders to have the knowledge, ability and skills to take action, such as managing information, delegating tasks, setting goals, building teams, motivating others and along with numerous other activities, achieve organisational success.
Introduction to the Aviation System
The module aims to introduce the students to the idea that aviation sector can best be understood as a system as so many parts of the industry are inter-dependant on each other and all stakeholders have an important role in the delivery of quality services.
Principles and Practice in Marketing
This module provides an introduction to the study of the marketing and communications. It outlines the fundamental principles, concepts and techniques, which are essential to understanding marketing as a philosophy of business in different environments. It provides students with the opportunity to explore contemporary marketing theories and approaches and the body of knowledge required for marketing decision making based on the application of the marketing mix.
Understanding Business Information
This module introduces data collection and presentation skills in the context of Business Management. It provides underpinning skills required to deal with numerical information and to make effective use of mathematical and statistical methods of data analysis and interpretation. In other words it provides students with an understanding of the fundamentals of statistical methods necessary for business. The module also introduces the principles of accounting and finance, preparation and interpretation of cash flow and other financial statements and methods of investment appraisal. Overall, this module provides analytical and communications skills relevant to understanding business Information with an emphasis on problem-solving techniques in the context of Business Management.
The module provides the skills and knowledge required for later modules that develop the quantitative and qualitative aspects of Business Management.
Airline and Airport Business and Marketing Management
The module introduces the key themes and understanding for the business and marketing management of airlines and airports. Both airlines and airports have to operate is a highly commercial environment and their decision making for route and aircraft deployment are critical to their long term survival. The management of the services and the marketing interface is equally critical for long term success.
Business Research and Decision Making
This module introduces students to the key quantitative and qualitative techniques that are used to solve problems in the business world. The module picks up the knowledge and skills provided at level 4 in Understanding Business Information. It expands on the fundamentals and basics to enhance students' understanding of the role of data and the use of statistical techniques in business.
The module also provides a grounding in research methods which prepares students for their level 6 research and dissertation.
Security and Safety in Aviation
This module examines the key aspects of safety, security and disaster management as they pertain to the aviation industry including regulations and processes currently employed in the sector. It examines the role of regulators and relevant Government agencies in promoting effective safety and security management.
Creating a Winning Business 1
Why do some companies succeed while others fail? Are some business ideas fundamentally better than others? How can you tell which ideas are worth investing time and money in and which are not? How can you find an idea to pursue that matches your skills, network and passion?
Learning through Work
This module enables students to undertake a short period of professional activity and to gain credit for their achievements. The activity can be employment activity, a work placement, professional training, volunteering activity in the not-for-profit sector, or where available, within a Virtual Business Environment within the University.
Economics and Ethics
This module traces the development of the modern-economics conception of economic agency out of earlier discourses. It also compares and contrasts this with a competence-based understanding of the foundations of economic behaviour. Finally, it considers the relation between how economists have come to understand the nature of economic agency and the development of institutions and organisations in both private and public sectors and assesses whether such institutions are 'fit-for-purpose'.
Environmental Economics
The module allies economic principles in an investigation of the causes, consequences and possible solutions to problems of environmental degradation. The three major themes in the module are (i) the determination of the optimum levels of environmental resource usage (ii) the analyses of alternative ways of attaining those targets and (iii) the impact of these actions on business decision making. The crucial notion of 'sustainability' is a key investigation. So are the proximate and underlying causes of environmental problems. The main aim of the module is to introduce students to the economists' way of analysing environmental problems.
Global Marketing
The phenomenon known as 'Globalisation' has been greatly accelerated by a variety of key drivers like changes in markets, technology, cost priorities, political and economic factors. These rapid growth and dynamic changes in the global marketplace have posed a great challenge for companies operating globally. Consequently, the subject of Global Marketing has grown in response to this and it becomes essential for students to have an in-depth understanding of the complexity of the global marketplace. In this module students are introduced to a range of concepts and theories that are key in solving global marketing problems.
International Business and World Markets
This module aims to introduce students to the dynamics of international business operations and the evolving world markets. International economic issues influence the formulation of trade and investment policies as well as entreprise strategies, and this module gives students the opportunity to understand and discuss the challenges therein for multinational businesses. In recent years, we have seen dramatic economic changes such as new theoretical developments, empirical studies and the growing role played by emerging economies. The aim of this module is therefore to give students a strong understanding of key theories and policies which will be analysed in the light of current international debates.
Leading Innovation and Entrepreneurship
Early theories of leadership assumed that the qualities which made great military, social and political leaders were those that would make great industrial leaders. However, the characteristics of leadership required for well-established steady-state organisations are far removed from many
21st century workplaces where business leaders are confronted with unprecedented complexity and change. For example, the scope of entrepreneurship is widening far beyond micro and small-to medium sized enterprises as organisations that previously could not have been considered entrepreneurial enbrace innovation as a means of survival (Urban, 2012). In order to respond rapidly to changes in the external environment today's leaders and managers are required to lead and manage innovation, and create an environment that fosters and enhances entrepreneurship.

This module provides students with an introduction to both traditional and contemporary theories of leadership. It examines how cumulative knowledge of leadership theory can contribute to leading and managing innovation and entrepreneurial activity in modern organisations. Innovation and entrepreneurship are central themes of the module as students explore the characteristics of entrepreurship and identify conditions that foster innovation. Students will have an opportunity to interact with the local business community and are required to identify a local enterprise and interview its founder/current owner to determine whether they demonstrate the dynamic and visionary approach to business proposed by entrepreneurial theory to be typical of entrepreneurs.
Multilingual Solutions for International Business
This Module examines the added value and competitive advantage that languages can provide in the context of international business while enabling students to develop their language learning and cross cultural communication skills in practical and collaborative ways. Despite strong claims to English having become the lingua franca of international business, and despite an increasing focus on the importance of localised business culture and cross cultural communication, there is strong evidence to suggest that attention to languages is equally pertinent: it is estimated that in 2007 the UK alone lost £21 billion per year for lack of foreign language skills (Costing Babel, Cardiff Business School) and its balance of trade is only significantly positive with countries where English is spoken as an official language.
This module aims to equip students with the required skills and awareness to work effectively with languages in a globalised business context; and includes an element of guided peer language learning. Available as a core module for International Business Management students and available to others at level 5 or 6 as Extension of Knowledge. This is a 15 credit module taught throughout the academic year. No previous prior learning is required. The module is assessed through a reflective learning journal, the production of a case study and the presentation of a business languages solution video.
Language learning is a life long skill supporting the development of numerous transferable skills in terms of communication skills, intra personal skills, risk taking abilities, international mobility, flexibility and adaptability - all essential attributes to enhancing graduate employability.

Organisation Design and Management
The module introduces and explores a range of key topics related to organisation studies. A broad range of organisation theories are drawn upon to encourage students to develop a critical approach towards their understanding and analysis of key issues within contemporary organisations.
Serving Customers in Global Markets
The Chartered Institute of Marketing (2001) defines marketing as 'the management process of anticipating, identifying and satisfying customer requirements profitably'. This module reflects that broad definition. It picks up the 'marketing' thread introduced at level 4 and examines the challenges involved in marketing services and products both nationally and globally. The module explores the entire customer experience and examines the range of tools, techniques and innovations that ensure customer needs are satisfied in a global market place.
The module explicitly addresses the following Quality Assurance Agency benchmarks for Business and Management, that is, subject knowledge and understanding which in terms of the marketing discipline includes, the psychology of consumer behaviour and expectations, the management of resources and operations, along with contemporary and persuasive issues, including globalisation, business innovation and creativity.
Transnational Business Management
While trade negotiations and economic integration have gathered pace over the last few decades, governments have increased both the restrictions and the demands they place on global companies, requiring them to invest in, transfer technology to, and meet local content requirements of host countries or regional trading groups – not least in and around Europe and in Emerging Markets. This countervailing force of 'localisation' has also been strengthened by consumers rejecting homogenised global products and expressing their national preferences while still expecting high quality levels and low costs offered by global products (Bartlett and Beamish, 2011, p.13).
In contrast to the global model of organisation, transnational management of business recognises the importance of flexible and responsive country-level operations – not least because of observable differences in cultures, laws and the approaches to managing human resources and logistics. Compared with the multinational approach, it links those operations to retain competitive effectiveness and economic efficiency. With operations and resources scattered across the globe, international business managers therefore need to manage information flows to fully utilise people's competences in creating and transferring knowledge – for securing competitive advantage, innovation and value-creation.
A simulation will provide the opportunity to review key concepts and apply them to the management of international business operations.
As the business community often sees Europe's single market as a launch pad to internationalisation, the module also examines in-depth the European Union (EU) decision-making process and relevant legal principles which govern how businesses operate and manage their supply chains within the Union market and beyond. It will explore the role and participation of business in international lobbying and civil society right at the heart of the EU institutions. A wide range of topical legal issues is examined critically and applied to real life transnational business management situations including free movement of goods and persons within the Union market, legal measures ensuring that competition is not distorted within the EU market, and how the law seeks to afford protection of workers' rights.
Aviation Research Project
This module provides students with the opportunity to apply the knowledge they have acquired in their degree to produce a research proposal followed by a dissertation through independent but guided study on a commercial aviation related topic.
Aviation and the Environment
The aviation industry is one of the highest profile industries that are subject to extreme environmental constraints. There are many reasons for this situation but airlines and airports must adapt policies that allow them to thrive in the long term and achieve goals linked to sustainability.
Commercial Challenges for Aviation
The module is designed to allow the student to explore the commercial management challenges of airlines and airports in the context of global competition. Airlines and airports are part of a complex aviation system and there are numerous issues that affect their profitability which provide issues for management attention.
Strategy: Choices and Change
The module equips aspiring managers with the skills and techniques required to critically analyse contemporary organisations and to develop realistic, creative, and informed proposals for future strategic direction and change implementation.
Creating a Winning Business 2
Why do some companies succeed while others fail? Are some business ideas fundamentally better than others? How can you tell which ideas are worth investing time and money in and which are not? How can you find an idea to pursue that matches your skills, network and passion?
Learning through Work 2
This module enables students to undertake a short period of professional activity and to gain credit for their achievements. The activity can be employment activity, a work placement, professional training, volunteering activity in the not-for-profit sector, or where available, within a Virtual Business Environment within the University.
Professional Experience Year Placement
The module is designed to develop student employability and increase graduate career prospects. The 'sandwich placement' year requires learners to undertake a minimum of 44 weeks full-time work in employment which is developmental and relates to their graduate career goals. Compulsory pre-placement preparation workshops will provide structured learning and support to assist students in their search for an appropriate placement in an industry relevant to their area of study; develop professionalism and the ability to transfer learning from the classroom and previous employment to the placement workplace. During the placement term, students will be supported in applying theoretical knowledge in a practical context, analysing business problems and proposing solutions, and identifying and articulating transferable skills and knowledge developed during the placement. Students will be expected to demonstrate improved understanding of their abilities and career goals, knowledge of the workplace organisation and professional awareness through reflective and reflexive learning.
Delivering Customer Value
The module offer students the opportunity to critically engage with the process of managing and developing a portfolio of products to deliver 'best value' for the consumer who will then stay loyal to the organisation.
Effective and innovate new product development techniques will be explored along with the development of effective distribution channels, to ensure organisations can produce, distribute and sell the 'right' products in an effective and creative way.
Delivery
The module will be delivered weekly in 3 hour interactive sessions
Economics of Multinational Business
This module is concerned with the application of economic concepts and theories to our understanding of the multinational business. Using economic theories, the module will explain the existence and development of the multinational business and examine some of the strategies used by multinational business to enter foreign markets. Other important issues in the operations of multinational businesses such as cultural diversity and human resource management will also be considered. The overall aim of the Module is to provide students with the theoretical knowledge and business strategies for analyzing the multinational business. As part of the teaching strategies, case studies will be used.
Managing Corporate Reputation
Maintaining a strong corporate image is a strategic priority for most CEOs. Organisations who enjoy a strong reputation in the market see this as a competitive advantage and crucial to improving financial returns, shareholder value and improved competitiveness. External forces, often globally driven can quickly change the way stakeholders view the organisation, often as result of sudden, often unforeseen and relatively unmanageable forces, leading to
Additional information
This multi-disciplinary course focuses on giving you a sound academic base in the core disciplines of business management, with a particular focus on the international business environment. It will help you develop an understanding of the global business environment in which airlines and airports operate through the study of economics, human resource, marketing and finance. Integral to this course is the development of decision-making skills, from an operational to an international strategic level. Transferable skills that are necessary for a career in international business management are developed through engagement with real-life and virtual business issues, giving you the opportunity to study key aspects of management and leadership. Our staff members have excellent links with members of the aviation community and will encourage you to develop your career path early on in your studies. Your learning environment will mirror that of an international organisation as you're encouraged to learn with and from your fellow students about their different backgrounds, cultures and perspectives. You'll also have the opportunity to visit major international airlines and airports, and commercial aircraft manufacturers. You'll hear from visiting lecturers from airlines, airports, maintenance organisations, consultancy organisations and aircraft manufacturers, and we also have a dynamic Aviation Society at the University which organises regular guest speakers and trips. In addition to the University's extensive facilities and resources, the School subscribes to database services, aviation journals and magazines appropriate to aviation management studies, and you'll have access to these throughout your studies. Assessment You'll be assessed through written coursework, oral presentations, individual and group research projects, portfolio work, problem-solving case studies and a final research project of 8,000 words. Professional a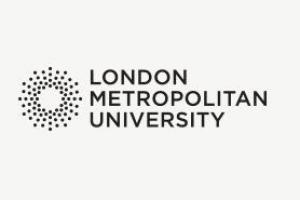 Airline, Airport and Aviation Management - BSc (Hons)