Allergen Awareness (Accredited Online)
It is time to push forward your career!
Description
Typology

Course

Methodology

Online

Online campus

Yes
Support service

Yes

Virtual classes

Yes
Description
Emagister has added to its educational catalogue the Allergen Awareness (Accredited Online) offered by Unicare.

This course has been designed to comply with the new EU legislation law that came into force in December 2014.

In this course, students will learn how to provide allergy information on pre-packed or unpackaged foods. It will cover what effects allergies may have to the body, considerations of allergies in the factory, how allergenic ingredients should be displayed on a label, Identifying allergens in example of dishes in the restaurant. How food businesses should be providing consumers with allergen information about the non-prepacked food they serve.

This course has been designed to comply with the new EU legislation law that came into force in December 2014.

Learn more information about this course by contacting Unicare through Emagister.
Facilities
Starts
Different dates available
Places sold out
Questions & Answers
Ask a question and other users will answer you
Subjects
IT Law

Risk

IT

Communication Skills

Law

Accredited

Health & Safety

Health

Allergy control

Medicine

Allergenic ingredients

Breathing

Medicine

Health & Safety
Course programme

CERTIFICATION
Once you have completed all the online learning materials for these courses, you will be required to complete an online assessment. If you fail the online knowledge test, do not worry – You are given 5 chances to revise the e-learning materials and retake the course at no extra charge. Once you pass you will be able to save and print out all your accredited certificates for these bundles.
All of our online workshops are accredited and in line with the universally accepted Continuous Professional Development standards. The CPD accreditation group require a robust process of content development, peer review and compliance with the relevant regulatory requirements. Once you have successfully completed the knowledge test, you will be sent a CPD accredited certificate via email.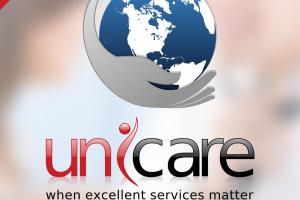 Allergen Awareness (Accredited Online)