Animal Science (Top Up) - BSc (Hons) Higher Education
Description
Typology

Bachelor's degree

Location

Leamington spa
Start

Different dates available
Description
Warwickshire College Group will help you develop an entrepreneurial mindset by instilling enterprising and innovative skills and behaviours, which will help you to become successful in an ever-competitive world.

We offer all of the above in a supportive, friendly, high-quality and technologically-driven environment. Our student success rates and A-level results are at an all-time high, with our students progressing onto a wide range of careers with globally recognised brands, and many students have also set up their own businesses and enterprise projects.
Facilities
Leamington Spa (Warwickshire)
See map
Warwick New Road, CV325JE
Starts
Different dates available
Now taking bookings
Questions & Answers
Ask a question and other users will answer you
Subjects
Nutrition

IT

Quality

University

Quality Training

IT
Course programme
Animal Science (Top Up) BSc (Hons) Location Start Date Day Time Fees Duration Moreton Morrell Sep-2016 Various TBA see below 1Year(s) What will I study?
This course is for students wishing to 'top-up' their current qualification to a full honours degree. Usually students will have studied an HND or Foundation Degree in Animal Welfare, Management or Science. This course builds on previous knowledge and skills and is ideal for those who wish to pursue a managerial role in the animal welfare or animal health sector.
This course is validated in partnership with Coventry University.
What modules are covered?
Dissertation (double module)
Contemporary Issues in Welfare and Behaviour
Veterinary Science for Animal Scientists
Advances in Animal Nutrition 

Ethics and the Animal Industry (optional module)

Wildlife Conservation (optional module)

What qualifications will I get?
BSc (Hons) Animal Science
How will I be assessed?
Each module will have its own specific assessment profile with the usual balance being 50% coursework assignments and a 50% formal examination element.
What is the entry process?
Applications should be made through UCAS, using the institution code for Warwickshire College - W25 and the course code shown below.
D30T 
If you need any help or advice in making an application, call the College on 0300 45 600 45 .
What are the entry requirements?
Minimum qualifications: Level 5
Normally applicants will be required to hold a Higher National Diploma or Foundation Degree in a related Animal Welfare or Science Programme with an overall Merit performance.
What else do I need to know?
Honours modules are designed to enable students to analyse critically both research and opinions, and synthesise the application of this within real world examples, in fields such as animal breeding, behaviour and nutrition.

Fees and Bursaries

For information on fees for these courses please contact us or go to our: HE fees and support information
page on our website. Most students will pay nothing upfront for their course. For information on government loans and grants available for HE study, visit the Student Finance England website. Please note that applicants who already hold a higher education qualification may not be eligible for support and should enquire for further details.
Warwickshire College Group offers various bursaries and scholarships, please see the HE fees and support information on our website or contact us for further information. Different fees apply to international students. If you think this might apply to you then please enquire at Student Services for more details.
Further information
Warwickshire College welcomes all students and will always aim to make reasonable adjustments to meet any specific needs or difficulties. In exceptional circumstances, the Learning Outcomes of some courses may mean that such adjustments are not possible and the college cannot guarantee that every requirement can be supported. Failure to disclose specific needs or difficulties to the college at an early stage in your application may delay the college in its ability to make reasonable adjustments or may prevent them altogether. Please discuss your individual circumstances with the admissions tutor as early as possible.What can I do after this course?
This degree programme is an ideal entry route into animal welfare related careers such as research assistant, animal charities manager, senior pet shop or retail manager, animal health and nutrition consultant or animal welfare lecturer.

Progression to post-graduate qualifications include MBA, MSc and teaching courses such as PGCE (Post Graduate Certificate in Education) and CertEd (Certificate in Education).
Got a question about this course?
Call: 0300 45 600 49 or email us nowUCAS code
D30T
We make every effort to ensure that these course details are accurate. Warwickshire College reserves the right to make alterations. Fees may be indicative at the time of publishing.
window.$zopim||(function(d,s){var z=$zopim=function(c){z._.push(c)},$=z.s=d.createElement(s),e=d.getElementsByTagName(s)[0];z.set=function(o){z.set._.push(o)};z._=[];z.set._=[];$.async=!0;$.setAttribute("charset","utf-8");$.src="//v2.zopim.com/?3I38BUFtlKzn6wbbm7pOX5Ng72AoX17B";z.t=+new Date;$.type="text/javascript";e.parentNode.insertBefore($,e)})(document,"script"); We are one of only five colleges in the UK to be granted Foundation Degree Awarding Powers by the Privy Council – meaning our higher education quality and standards are equal to any university.As one of the largest further and higher education colleges in the UK, with six unique colleges across two counties, we aim to deliver learning experiences which lead to the development of wider skill bases and improved destinations for all of our students. Our recent Ofsted inspection highlights our success and strong focus both on students and on meeting industry needs. We are also one of only five colleges in the UK to be granted Foundation Degree Awarding Powers by the Privy Council – meaning our higher education quality and standards are equal to any university.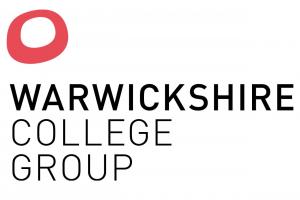 Animal Science (Top Up) - BSc (Hons) Higher Education