B.A. (Hons) Interior Design
Description
Typology

Bachelor's degree
Description
The uniqueness of the BA (Hons) Interior Design at Manchester Metropolitan University lies in its passion for collaborative and entrepreneurial ventures which are supported and embedded through the Art Schools award winning Unit X.
Facilities
Lancaster (Lancashire)
See map
Manchester Metropolitan University, All Saints Building, All Saints, M15 6BH
To take into account
English Language Requirements IELTS Take IELTS test 6 IMPORTANT NOTE: The UK government confirmed new requirements for secure English language testing for visa and immigration purposes. Learn more
Questions & Answers
Ask a question and other users will answer you
Subjects
Design

Interior Design

Drawing
Course programme
Course Content Year 1
The First year of the course fosters creative, divergent and critical thinking from the view point of the Interior, allowing students to fully engage and explore the Experience and Atmosphere of spaces. Students learn to express their ideas, primarily through freehand drawing and model making and communicate their ideas through digital software such as Photoshop, In Design and Sketch Up.
Year 2
The Second year of the course deals with the pragmatic requirements and materiality of the discipline, teaching students to investigate narrative and occupation of spaces through technical CAD drawing, model making, freehand drawing and material investigations. Projects are underpinned by the disciplines regulatory requirements such as Building Regulations and prepare students for a professional audience, with a number of Live projects and appraisals with studios such as Sheppard Robson, 5 Plus and Start JG. Students may undertake a work placement at the end of 2ndyr.
Year 3
The Third year of the course starts to bring together the poetics of 1styr and the pragmatics of 2nd yr to develop a students' own practice in preparation for their future career. Students undertake one or two self-initiated major studio projects, which are underpinned by a theory based extended essay and the collaborative Unit X. Students have project appraisals from studios such as Johnson Naylor and HMKM, and undertake studio visits and portfolio surgeries in preparation for future employment. They also take part in the final Degree Show, which is the culmination of their three years of study and the course takes part in the Free Range Graduate exhibition in London.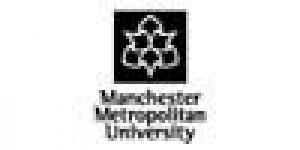 B.A. (Hons) Interior Design