B.Sc. (Hons) Applied Physics
Description
Typology

Bachelor's degree
Description
This degree BSc (Hons) Applied Physics is suitable for students who wish to study physics both at a fundamental, theoretical level and across all its broad and varied real world applications. We aim to give you an in-depth understanding of the physical principles that enable, for example, lasers to gauge precise time and space measurements, MRI and ultrasound systems to produce spectacular, life-saving imagery, and Wi-Fi systems to deliver Gbps communications.
Facilities
Lancaster (Lancashire)
See map
Manchester Metropolitan University, All Saints Building, All Saints, M15 6BH
To take into account
English Language Requirements IELTS Take IELTS test 6 IMPORTANT NOTE: The UK government confirmed new requirements for secure English language testing for visa and immigration purposes. Learn more
Questions & Answers
Ask a question and other users will answer you
Subjects
GCSE Physics

Applied Physics

systems
Course programme
Course Content UCAS Tariff points/Grades required
260-280
A minimum of 260 at A2, to include Mathematics and Physics at grades BC in any order.
Specific GCSE requirements
GCSE grade C English or acceptable alternative eg Functional Skills. GCSE grade C Mathematics and Science.
Non Tariffed Qualifications
Access to Science. 45 level 3 credits at merit grade.
International Baccalaureate points
28 with Maths and Physics at higher level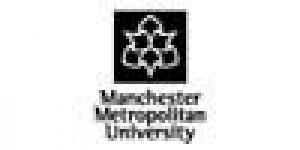 B.Sc. (Hons) Applied Physics