Become a professional journalist and work in the media
*Indicative price
Original amount in EUR:
8,640 €
Description
Typology

Bachelor's degree

Location

Barcelona (Spain)

Duration

8 Semesters
Start

Different dates available

Credits

240 ECTS
Description
Are you passionate about pursuing a career in journalism? Get your start with this degree program from UIC. The UIC seeks to educate and train journalism professionals who are motivated to develop their skills and adapt to a constantly changing environment. There tend to be 3 different focuses or backgrounds to which journalists adhere. These include editor of news reporting, manager of the communication environment and business information manager. Based on this principle, the education model at UIC focuses on achieving a series of objectives. Among these are the desire for students to have an international vision as journalists and to maintain an entrepreneurial spirit.

The journalism program offers a comprehensive curriculum designed to help students find their voice and execute their assignments with authority. In addition to courses covering different types of media, communication structure, radio production and management, students will also be learning the social dimension of journalism and the important of ethics in reporting. Students who are naturally curious and love to write will thrive in this intellectually stimulating program designed for the next generation of journalists.
Facilities
Barcelona (Spain)
See map
Starts
Different dates available
Now taking bookings
To take into account
Formar profesionales responsables y plenamente conscientes de la dimensión social del periodismo. Dotar al alumno de una formación generalista de calidad, teniendo en cuenta los valores éticos de la profesión. Fomentar el espíritu emprendedor y una perspectiva empresarial. Facilitar la adquisición de los conocimientos y aptitudes necesarios para afrontar con solidez el nuevo contexto informativo y para desarrollar proyectos de comunicación adaptados a las características de este escenario. Crear profesionales con una visión internacional del periodismo y capacitados para desarrollarse profesionalmente en un contexto global. Capacitar al alumno para ejercer su labor con flexibilidad y competencia en cualquier empresa de comunicación.
Podrán solicitar el ingreso todos los candidatos que cumplan las vías y los requisitos generales de acceso al título. La mayoría de nuestros estudiantes proceden del área humanística o social, pero el acceso al Grado está abierto a cualquier otra modalidad formativa de origen. Esta titulación se dirige a todos los que sientan vocación por el mundo del periodismo y quieran dedicarse a este sector profesionalmente. Buscamos alumnos motivados, con ganas de aprender y de investigar, con espíritu crítico, analítico y emprendedor, que sepan trabajar en equipo; personas responsables, con inquietud por la actualidad y que quieran crecer como profesionales de la comunicación.
Podrán solicitar el ingreso todos los candidatos que cumplan las vías y los requisitos generales de acceso al título.
Questions & Answers
Ask a question and other users will answer you
Subjects
Communication Training

Marketing

Group dynamics

Written Communication

Creativity and innovation

Inglés

Communication Theory

Communication Structure

Media Companies

History of Journalism

Radio Production and Management

Leadership and Negotiation

Persuasive Communication

Effective Speaking Skills

Liderazgo

Negociación

Antropología

Innovación

Creatividad

Periodismo

Comunicación

Comunicación escrita

Análisis de audiencias

Lenguaje periodístico

Emprendeduría en el ámbito del periodismo

Proyectos de comunicación

Edición de Audio y Vídeo

Teoría de la información

Comunicación Televisiva

Comunicación persuasiva

Políticas contemporáneas

Pensamiento Contemporáneo
Course programme
Asignaturas del curso 1
Comunicación Escrita 1
Lenguaje Periodístico 1
Dinámicas de Grupo
Edición de Audio y Vídeo
Inglés General
Plató
Teoría de la Información
Antropología
Comunicación Escrita 2
Historia Universal Contemporánea
Lenguaje Periodístico 2
Inglés Académico
Asignaturas del curso 2
Comunicación Radiofónica
Comunicación Televisiva
Historia Contemporánea de España
Inglés Escrito
Teoría de la Comunicación
Deontología Periodística
Derecho de la Información
Sociología
Economía
Pensamiento Contemporáneo

Asignaturas del curso 3

Empresa
Geografía
Historia del Periodismo
Optativa
Producción y Realización Radiofónica
Dirección de Comunicación
Estructura de la Comunicación
Instituciones Jurídico-Políticas Contenporáneas
Producción y Realización Televisiva
Proyectos Periodísticos en Red
Effective Speaking Skills
Prácticas Externas I
Asignaturas del curso 4
Liderazgo y Negociación
Marketing
Optativas
Professional English for Journalism 1 (Inglés)
Proyecto
Análisis de Audiencias
Comunicación Persuasiva
Creatividad e Innovación
Diseño
Emprendeduría
Professional English for Journalism 2 (Inglés)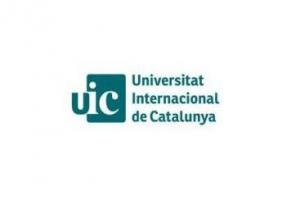 Grado en Periodismo
*Indicative price
Original amount in EUR:
8,640 €