BTEC Extended Diploma in Art & Design (Photography)
Description
BTEC Extended Diploma in Art & Design (Photography) LocationCranford Avenue Course Overview Apply Now Weymouth College has excellent purpose-built facilities, including a studio with both flash and tungsten lighting, a fully equipped black and white darkroom and a digital editing suite with industry standard software. You will be working with traditional film cameras and darkroom processes, as well as digital technology. Skills will be developed in a broad range of areas.
Questions & Answers
Ask a question and other users will answer you
Subjects
Art design

Media

Image

Skills and Training

Technology

Industry

Art

IT

Design
Course programme
You should have: • 5 GCSES at minimum grade C, including English and maths or equivalent. • Basic computer literacy. • A portfolio of your own photography. • A passion for photography. Selection is by interview. We welcome applications from mature students. Other information such as assessment results and relevant experience may be taken into consideration at the College's discretion. Course Content You will be taught how to explore a variety of media in order to develop the artistic and technical skills needed for working within the creative and digital industries. An important part of the course will be looking at the work of others by researching from books, journals and the internet, as well as going to galleries and talking to professional photographers. You will work independently and also in groups, and you may have the opportunity to work with clients on a professional brief. A professional and committed approach will be expected from all students working on project briefs to prepare them for working in the industry. Where possible live projects are encouraged. Units Nine Units for each year over three projects per year. Year 1 Subsidiary Diploma 1. Visual Recording in art and design 2. Materials, Techniques and processes in art and design 3. Ideas and Concepts 4. Communication through art and design 23. Photography Media, Techniques and Technology 32. Experimental Imagery in Photography 35. Darkroom practice 25. Studio Photography 30. Location Photography Year 2 Extended Diploma •Contextual Influences in art and design •Specialist Studio Photography •Specialist Location Photography •Digital Image Capture and Editing •Film and Video Editing Techniques •Lens based image making •Professional Practice in art and design • Collaborative Working in art and design • Narrative Image Making Note Year Note Year 2 units subject to change How will I be assessed? Course is continuously assessed through practical assignments and research activity. There is no final examination. Keep up-to-date with the latest creative arts news by following their blog http://creativeartsweymouthcollege.blogspot.co.uk/ Progression Successful completion of the course leads to the following options at Weymouth College: • Art & Design Subsidiary Diploma 1 year • Creative Media Subsidiary Diploma (Film/TV) 1 year • Creative Media Subsidiary Diploma (interactive) 1 year. Progression could then lead to a Foundation Diploma in Art, Design & Media, or HE in Photography, Photo Journalism, Media or any other related subject. Fees • If you are aged 16–18 as of 31 August on the year of enrolment – no course fee. • If you are over 19 as of 31 August and enrolling on a full-time programme of study a tuition fee will be applicable in most cases.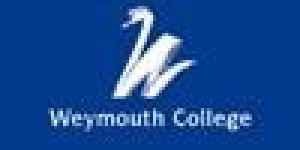 BTEC Extended Diploma in Art & Design (Photography)