BTEC National Diploma in Art and Design
BTEC
In Armagh, Newry and Lurgan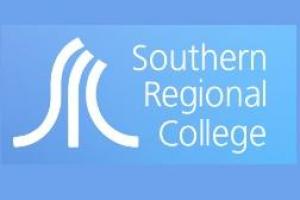 Description
Duration

2 Years

Start date

On request
You can progress directly to employment or to the Foundation Diploma in Art and Design or HND/ Degree courses in Fine Art, Graphics, Multimedia, Photojournalism, Product Design, Interior Design, Fashion and Textiles, Fine Craft Design, Art Therapy, Teaching or Architecture. On Lurgan Campus we offer HND in 3D Design, HND in Graphic Design, HND in Fashion & Textiles, HND in Fine Art, HND in. This course is suitable for If you have achieved any of the following and want to gain a qualification equivalent to three 'A' Levels, then this course is for you: Four GCSEs grade C and above. First Diploma or Certificate. Intermediate GNVQ. NVQ Level 2. Leaving Certificate. This is a very practical course based on realistic, challenging and enjoyable projects. You will be required to present a portfolio of art
Important information
Government funding available
Facilities
Start date
On request
Enrolment now open
Start date
On request
Enrolment now open
Start date
On request
Enrolment now open
About this course
Entry requirements are four GCSE passes at Grade C or above or equivalent.
Questions & Answers
Add your question
Our advisors and other users will be able to reply to you
Reviews
Have you taken this course?
Subjects
Multimedia

Teaching

Design

3d design

Creative techniques

Design techniques

3d training

Graphics

Art design

Art

3D

Product Design

Textiles

Interior Design
Course programme
BTEC NATIONAL DIPLOMA IN ART AND DESIGN
Who is this course for?
If you have achieved any of the following and want to gain a qualification equivalent to three 'A' Levels, then this course is for you:
Four GCSEs grade C and above
First Diploma or Certificate
Intermediate GNVQ
NVQ Level 2
Leaving Certificate
This is a very practical course based on realistic, challenging and enjoyable projects. You will be required to present a portfolio of art and design work at interview and it is useful to have a digital camera for this course.
How long is this course for?
2 years full-time
What will I study?
The BTEC National Diploma in Art and Design consists of five core units plus professional specialist or specialist units.
Core units:
Visual Recording in Art and Design
Materials, Techniques and Processes in Art and Design
Ideas and Concepts in Art and Design
Visual Communication in Art and Design
Contextual Influences in Art and Design
The optional units will vary from campus to campus and will include:
3D (such as 3D Design, Furniture, Jewellery, Ceramics and Glass)
Fine Art (such as Drawing, Painting, Sculpture and Print Making)
Fashion and Textiles (such as Illustration, Production, Embroidery, Printed Textiles)
Graphics (such as Graphics Media, Techniques and Technology and Image Making)
Photography (such as Digital Imaging, Photography and Dark Room Techniques)
How will I be assessed?
You will be assessed through assignments marked by lecturers and verified by external moderators as well as through one final major project.
What can I do after the course?
You can progress directly to employment or to the Foundation Diploma in Art and Design or HND/ Degree courses in Fine Art, Graphics, Multimedia, Photojournalism, Product Design, Interior Design, Fashion and Textiles, Fine Craft Design, Art Therapy, Teaching or Architecture.
On Lurgan Campus we offer HND in 3D Design, HND in Graphic Design, HND in Fashion & Textiles, HND in Fine Art, HND in Photography, all of which may lead to the Degree in Creative Imaging.
How do I apply?
Complete an application form (available from each campus or in the Admissions section) and return it to any Campus.
BTEC National Diploma in Art and Design