BTEC National Diploma in Performing Arts (Dance)
BTEC
In Stratford-Upon-Avon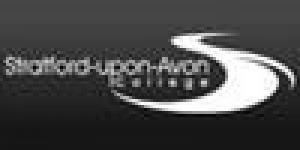 Description
Type

BTEC

Location

Stratford-upon-avon
2 years full-time. The course is delivered by a team of experienced teachers, many of whom have worked professionally in the performing arts industry. Each Lecturer brings unique skills, style and areas of speciality to the course. DANCEACTINGMUSICAL THEATRE. Who is this Diploma for?Students who want to dance and choreograph Students who want to actStudents who want to sing, dance and act. Further.
Facilities
Stratford-Upon-Avon (Warwickshire)
See map
The Willows North, Alcester Road, CV37 9QR
About this course
You will need to have at least one of the following:· 4 GCSEs at Grade C or above, including English Language· First Diploma, ideally with an overall Merit profile, plus GCSE English Language at Grade C or aboveYou will also need to be able to demonstrate your commitment to the course. If you are successful at interview you will be required to attend a one-day...
Questions & Answers
Ask a question and other users will answer you
Course programme

BTEC National Diploma in Performing Arts (Dance)

About the Course
Subject
Performing Arts
Study Mode
Full-time
Equivalent To
3 A Levels

Introduction 2 years full-time
The course is delivered by a team of experienced teachers, many of whom have worked professionally in the performing arts industry. Each Lecturer brings unique skills, style and areas of speciality to the course.
DANCEACTINGMUSICAL THEATRE
Who is this Diploma for?Students who want to dance and choreograph Students who want to act Students who want to sing, dance and act
Further TrainingDance School, Stage School, University Drama School, University Drama School, Stage School, University
CoursesDance Performance, Dance and Professional Practice, Dance Studies, Dance and Choreography, Dance in the Community, Dance Therapy, Creative and Visual Arts, Performing Arts, Arts Administration Drama and Theatre Studies, Acting, Physical Theatre, Media Performance, Drama in Education, Drama Therapy. Contemporary Theatre Performance, Performing Arts, Arts Administration, Directing, Film and TV Acting Musical Theatre Performance, Acting (Musical Theatre), Dance Performance, Performing Arts, Arts Administration, Drama and Theatre Studies, Acting, Physical Theatre, Media Performance, Drama in Education, Drama Therapy, Contemporary Theatre Performance, Directing, Film and TV Acting
CareersDance/Choreographer:

Contemporary Dancer, Community Dance Leader (Dance Animateur), Dance Teacher, Backing Dancer, Cruise Ship/Holiday Camp Entertainer, Dance Therapy
Actor:

Contemporary and Classical Theatre, Stage, Film, Television, Radio, Theatre in Education, Drama Therapy, Community Theatre, Director, Drama Teacher
Performer:

Musicals, Theatre, Cruise Ship/Holiday Camp Entertainer, Variety Shows, Cabaret, Clubs, Performing Arts Teacher, Contemporary and Classical Theatre, Stage, Film, Television, Radio, Theatre in Education, Drama Therapy, Community Theatre, Director, Drama Teacher

CorePerformance Workshop

Performing Arts in Context
Performance Workshop

Performing Arts in Context
Performance Workshop

Performing Arts in Context

Course Units For this course you will need to complete the following units: Year 1

· Performance Workshop (Core)
· The Historical Context of Performance (Core)
· Developing Movement Skills
· Movement in Performance
· Developing Classical Ballet Technique
· Developing Contemporary Dance
· Dance improvisation
· Tap Dance
· Choreographic Principles

Year 2

· Rehearsing for Performance (Core)
· Performing to an Audience x 2 (Core)
· Performing Arts Business (Core)
· Dance Performance
· Developing Physical Theatre
· Jazz Dance
· Applying Contemporary Dance Technique
· EITHER Choreographing Dances OR Applying Physical Theatre Technique

Assessment You will complete a number of assignments for each unit.

Further Opportunities
· Enter employment and career progression in the theatrical, leisure, entertainment and music industries;
· Progression to Degree, Higher National Diploma, Drama School and Dance School courses. These could include further study in the following areas: Acting, Dance Studies, Dance Performance, Drama, Dance and Drama Therapy, Technical Theatre, Arts Administration, Arts Management, Musical Theatre, Arts Education, Performing Arts, Media Performance, Theatre Practice.

Entry Requirements
You will need to have at least one of the following:

· 4 GCSEs at Grade C or above, including English Language
· First Diploma, ideally with an overall Merit profile, plus GCSE English Language at Grade C or above

You will also need to be able to demonstrate your commitment to the course. If you are successful at interview you will be required to attend a one-day audition workshop. If you fail to attend the audition workshop you will not be considered for the course. Prior to performing your solo audition you will participate in a warming up/group workshop. This is part of our assessment of your skills in which you will respond to a creative task. Dance auditions: You will dance a 2-3 minute solo but you can present more than one style (Jazz, Contemporary, Tap, Modern, Lyrical).

· Any dance style is acceptable as long as the material presented is secure and complete.
· Make sure you are dressed appropriately for a dance audition
· Ensure that the recording of your selected music works on a portable CD player (some downloaded copies of music only play in certain formats)
· Make sure you can easily access the music and that it is queued up in the right place
BTEC National Diploma in Performing Arts (Dance)