Business Improvement Consultant Training Package
Description
Typology

Course

Methodology

Online
Duration

1 Year

Start

Different dates available
Description
This is a training solution that will benefit anyone who is interested in a career as a Business Improvement Consultant.
Facilities
Starts
Different dates available
Now taking bookings
To take into account
Career Path • Business Analyst • Business Management Consultant • Business Improvement Manager • Business Continuity • Business Transformation
There are no prerequisites for these courses; however, experience in relevant areas is useful. If you are unsure whether your current skill level is suitable for this study package, enquire now and one of our expert Course and Career Advisors will assist you in achieving your study goals so that you can pursue a successful and rewarding career.
Questions & Answers
Ask a question and other users will answer you
Subjects
Lean

IT Project Management

Project

Green

Business Plan

Business Improvement

Project Management

Team Training

Black Belt

Business consultant
Course programme
This package is designed to provide the courses needed to become a qualified Business Improvement Consultant.

Now £693 (was £1295 – Save £602) – or 7 easy monthly payments of £99 – Interest Free

Are you interested in a career in Business Improvement? Do you have an analytical mind? Can you assist an organisation to get the most out of their projects? If so, then a career as a Business Improvement Consultant could be your perfect fit. Gain these leading Courses and embark on a truly rewarding career.

The Business Improvement Consultant training package includes:

• PRINCE2 Foundation course
• Business Analysis Foundation course
• Lean 6 Sigma Green Belt course
• Lean 6 Sigma Black Belt course

What does a Business Improvement Consultant do?

A Business Improvement Consultant is responsible for optimising business processes to achieve more efficient results. When working with Project Teams, an understanding of a common Project Management methodology, such as PRINCE2, is also an extreme advantage.

What will I learn?

• PRINCE2 Foundation
The first of two levels of training in the UK's leading Project Management method

• Business Analysis Foundation
Teaches the processes and procedures required to analyse business needs

• Lean 6 Sigma Green Belt
Usually required when working in a team or running a small project designed to remove waste and improve efficiency

• Lean 6 Sigma Black Belt
Usually required when managing a team or running several projects all designed to remove waste and improve efficiency within an organisation
Additional information
Enquire for flexible payment and financing options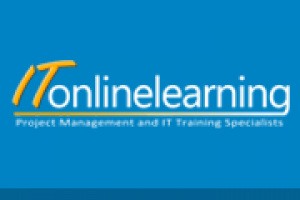 Business Improvement Consultant Training Package