Children's Care, Learning and Development Level 2
Description
Typology

NVQ

Location

Carshalton
Description
This course is designed as the first step for those who are interested in working with children from 0 - 16 years old. The qualification is assessed mainly in the workplace. As a non-exam based course a portfolio of evidence is completed by the student.
Important information
Government funding available
Facilities
Nightingale Road, SM5 2EJ
To take into account
Candidates will need to be working in a Child Care environment for at least 12 hours per week either on a voluntary or employed basis.
Questions & Answers
Ask a question and other users will answer you
Course programme

Children's Care, Learning and Development
Care & Early Years

Qualification
CACHE NVQ LEVEL 2
Attendance
Workshops throughout the programme
Duration
9-12 months
Description of the Course
This course is designed as the first step for those who are interested in working with children from 0 - 16 years old. The qualification is assessed mainly in the workplace. As a non-exam based course a portfolio of evidence is completed by the student.
Course content
This course is a 7 unit qualification comprising of 6 mandatory units and 1 optional unit Mandatory Units include:

· Contribute to positive relationships
· Help to keep children safe
· Support children's development
· Use support to develop own practice in children's care, learning and development
· Prepare and maintain environments to meet children's needs
· Support children's play and learning

Assessment
Work place assessment and coursework.
Entry requirements
Candidates will need to be working in a Child Care environment for at least 12 hours per week either on a voluntary or employed basis.
What can I do after this course?
Students may progress from the NVQ Level 2 onto the Level 3 course.
Cost
Tuition Fee 750
Registration 30.75
Additional costs
£30.00 College registration fee.
Start
Regular dates throughout the year. Please check with Customer services.
Course Code
DA9001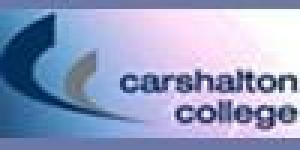 Children's Care, Learning and Development Level 2