CIM Certificate in Professional Marketing, Level 4
Description
Typology

Course

Location

Worcester
Start

Different dates available
Description
• Marketing exam

• Integrated Communications work-based assignment

• Digital Marketing portfolio assessment What can I do next Successful completion of the CIM Level 4 Certificate in Professional Marketing will allow you to progress on to the Level 6 Diploma in Professional Marketing. Course Modules Marketing

This module is about recognising the importance of marketing's role in driving success and delivering results. It provides the knowledge and understanding of the function of marketing within the organisation and demonstrates how an appreciation of customer behaviour can enable effective targeting. It outlines an understanding of how external environmental influences affect planning and how information enables decision making, and the elements of the marketing mix and how these are applied to address market and customer needs.



Integrated Communications

This module aims to enable understanding of the importance of effective internal

and external communications in building sustainable relationships and delivering

customer value. It provides the opportunity to recognise the importance of

communications planning in delivering marketing solutions. It explains how the

concept of product and brand management can enable organisations to deliver

customer value. It outlines the components of the marketing communications mix

and enables understanding of integrated marketing communications (IMC) planning.



Digital Marketing

This module is about appreciating the importance of the ever-evolving

digital landscape and understanding how to develop skills to improve

digital marketing effectiveness. It provides awareness of the nature of the

challenges and opportunities within the digital environment and outlines

the skills and tools required to support and enhance marketing activities. It

identifies the importance of effective monitoring...
Facilities
Worcester (Worcestershire)
See map
Starts
Different dates available
Now taking bookings
Questions & Answers
Ask a question and other users will answer you
Subjects
Communications

Digital Marketing

Planning

Marketing Communications

IT

Marketing

Marketing

IT
Course programme
Course overview The aim of the CIM Level 4 Certificate in Professional Marketing is to provide you, as a practising marketer, with relevant, contemporary marketing knowledge to equip you for the current global landscape. Successful completion of this marketing qualification will establish the knowledge, skills and understanding to be able to succeed at an operational level and to perform an essential and successful professional marketing role within the workplace. You will need to successfully complete three units/awards to achieve this qualification, usually in one year. This course has multiple start dates: January, April and Sept 2017 CIM COMMENDATION: 2100 Marketing The Awarding Body at The Chartered Institute of Marketing (CIM) has commended Heart of Worcestershire College for the excellent standard of results achieved for assessments submitted in the June 2015 assessments session for the Marketing module of the Certificate in Professional Marketing. 2103 Digital Marketing The Awarding Body at The Chartered Institute of Marketing (CIM) has commended Heart of Worcestershire College for the excellent standard of results achieved for assessments submitted in the April 2016 assessments session for the Digital Marketing module of the Certificate in Professional Marketing. Entry requirements One or more of the following is required to gain entry to this qualification: • CIM Level 3 Introductory or Foundation Certificate in Marketing qualification. • Any relevant Level 3 qualification. • Any UK degree or international equivalent. • International Baccalaureate (equivalent to NQF Level 3 and above). • Professional practice (suggested one year in a marketing role) plus diagnostic assessment on to Level 4. • If English is not your first language, a suitable English qualification e.g. IELTS
Additional information
Study Type Part Time Evening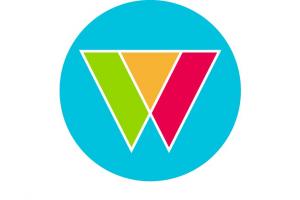 CIM Certificate in Professional Marketing, Level 4