Diploma in Management and Leadership NVQ Level 5
Description
Typology

Course

Level

Advanced
Methodology

Online

Duration

Flexible
Description
The ILM Level 5 NVQ Diploma in Management and Leadership qualification is aimed at those professional middle managers whose roles cross all occupations and sectors of employment, specifically for those whose job role includes: managing business processes, developing and implementing operational plans, planning and implementing organizational change and managing finance. Upon completion the qualification formally recognizes and allows the candidate to demonstrate and quantify their competency at a managerial level which is reflected against the new Qualification Credit Framework (QCF).
Facilities
Starts
Different dates available
Places sold out
To take into account
There are no formal requirements but candidates need to be an experienced, practicing middle manager who is able to demonstrate both theoretical and practical competence in the workplace to a national standard in key areas. A personal skill scan conducted by our assessment team, will ensure that your current job role lends itself to the demands of the National Standards at the preferred level.
Questions & Answers
Ask a question and other users will answer you
Achievements for this centre
All courses are up to date
The average rating is higher than 3.7
More than 50 reviews in the last 12 months
This centre has featured on Emagister for 11 years
Subjects
Business Risk

Recruitment

Leadership

Redundancy

Strategic Marketing

Tendering process

Selection

Collaborative Relationships

Physical Resources

Redeployment

Design business processes

Strategic change
Course programme
This qualification is a National Vocational Qualification (NVQ) and as such requires that the candidate provides a written account of their work and responsibilities and provide documentary evidence to support this. To gain this Level 5 Diploma qualification, you must complete 4 mandatory units, amounting to 22 credits, and a choice of optional units, with a minimum total of 53 credits. The mandatory and a sample of the optional units for this qualification are detailed below; further additional optional units are available upon request.
Mandatory Diploma UnitsLevel 5 Diploma Mandatory course units
Contribute to the development of a strategic plan
Design business processes
Manage strategic change
Provide leadership and management
Optional Diploma UnitsLevel 5 Diploma optional course units
Promote equality of opportunity, diversity and inclusion across an organisation
Develop and manage collaborative relationships with other organisations
Manage a tendering process
Manage physical resources
Manage strategic marketing activities
Manage a budget
Conduct quality audits
Manage a project
Manage redundancy and redeployment
Recruitment, selection and induction
Manage business risk
AssessmentThis Level 5 Diploma qualification is competence-based. This means that it is linked to a person's ability to competently perform a range of tasks connected with their work. Assessment is by production of a professional portfolio which comprises of a number of ILM approved units. These are matched to the National Occupational Standards (NOS) and are greatly simplified by our online e-learning platform. The candidate submits these electronically to their designated Assessor/Tutor for assessment and subsequent feedback.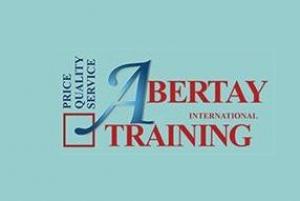 Diploma in Management and Leadership NVQ Level 5