Full Time Foundation Degree in Fashion Accessories
Description
Typology

Foundation degree

Location

Worthing
Description
Year 1. Materials and Methods. Creative and Design Processes. Ideas Generation. IT Design Processes. Cultural and Supporting studies. Year 2. Design Studies. Professional Practice Briefs. Professional and Business Practice. Final Major Project. Cultural and Supporting studies
Facilities
Worthing (West Sussex)
See map
Littlehampton Road, BN12 6NU
To take into account
One of the following: 2 A Levels in appropriate subjects 1 A Level and 2 AS levels in appropriate subjects Successful completion of a National Diploma/Certificate or Foundation course in Art and Design/Media subjects or other as appropriate Portfolio of work required at interview Applicants with equivalent qualifications or industrial experience will also be considered
Questions & Answers
Ask a question and other users will answer you
Course programme
Foundation Degree in Fashion Accessories Course Length:
2 Years
Site:
West Durrington Campus
Attendance:
Full time
Course Code:
FHFFA1
The Course UCAS code:
W233
This Foundation Degree is for students wishing to pursue a career in the exciting and varied world of fashion accessories, combining 2 and 3D design disciplines. With a solid base of visual research and study of materials and processes, students will develop the skills necessary to design contemporary and innovative fashion accessories and adornments (e.g jewellery, decorative corsages, bags, belts). Practical design work will be underpinned by cultural and supporting studies and professional business practice.
Course Content Year 1
Materials and Methods
Creative and Design Processes
Ideas Generation
IT Design Processes
Cultural and Supporting studies
Year 2
Design Studies
Professional Practice Briefs
Professional and Business Practice
Final Major Project
Cultural and Supporting studies
Progression/Career Path
After successful completion of the course students may progress to a one year top up degree, employment or freelance work (Freelance Designer/Maker jewellery, accessories etc.).
Entry Requirements
One of the following:
2 A Levels in appropriate subjects
1 A Level and 2 AS levels in appropriate subjects
Successful completion of a National Diploma/Certificate or Foundation course in Art and Design/Media subjects or other as appropriate
Portfolio of work required at interview
Applicants with equivalent qualifications or industrial experience will also be considered
Applications
Applications are to be made through the Universities and Colleges Admissions Service (UCAS) quoting institution code: N41 and Institution code name: NBRK
Further Details
If you would like further information about this course or any other courses offered by Northbrook College.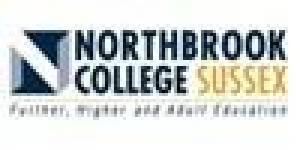 Full Time Foundation Degree in Fashion Accessories