Grado en Publicidad y Relaciones Públicas
Bachelor's degree
In Barcelona (Spain)
*Indicative price
Original amount in EUR:
8,640 €
Description
Typology

Bachelor's degree

Location

Barcelona (Spain)

Duration

4 Years
Start

Different dates available

Credits

240
Description
Does a career in advertising and public relations sound exciting to you? Consider the UIC and take the first step towards launching your career. UIC offers students a comprehensive curriculum which teaches the current trends of the industry, as well as traditional techniques.

The world is increasingly inter-connected, and this program can show you how to make the most of an increased demand for advertising and public relations. Studies in this field offer a bird's eye view of communications. By giving students the chance to gain hands-on experience while instructing them on a wide variety of topics such as sociology, emotional marketing and communication theory, students will be prepared to lead as project managers and communication consultants.

Additionally, UIC offers students the latest technology. The University's facilities are equipped with cutting-edge equipment, and the international dimension of the coursework – through workshops, courses given in English, and meeting points featuring prominent figures in an international forum – are key to securing professional success in the future.
Facilities
Barcelona (Spain)
See map
Starts
Different dates available
Now taking bookings
To take into account
· Rellenar la solicitud de admisión a través de Internet · Entregar cinco días antes del día de la prueba la siguiente documentación: - Certificación académica de los dos últimos cursos aprobados y finalizados. - Documento de condiciones generales firmado para la admisión y reserva de plaza. - Dos fotografías de tamaño carné. - Fotocopia del DNI o el pasaporte. - Justificante de ingreso de los gastos de tramitación. Una vez realizada la solicitud aparecen descritas las formas de pago.
Graduado en Publicidad y Relaciones Públicas
Questions & Answers
Ask a question and other users will answer you
Subjects
Communication Training

Public

Advertising

International

Public Relations

English

Sociology

Marketing

Digital Design

Strategic Direction

Media Law

Information Theory

Media Company

Advertising Language

Television Communication

History of Ideas

Emotional Marketing

Contemporary History

Persuasive Writing

Dirección Estratégica

Dirección de personas

Comunicación

Relaciones públicas

Publicidad

Lenguaje publicitario

Diseño Digital

Comunicación escrita

Narrativa audiovisual

Grado en Publicidad y Relaciones Públicas presencial

comunicación institucional

Redacción Persuasiva

Ingles general

Comunicación Radiofónica

Marketing emocional

Inglés académico

Professional English for advertising
Course programme
Asignaturas del curso 1
Empresa Informativa
Inglés General
Redacción y Comunicación Escrita
Fundamentos de la Comunicación Humana 1
Lenguaje Publicitario
Marketing Emocional
Plató
Teoría de la Información
Comunicación Televisiva
Historia Contemporánea
Historia del Pensamiento
Inglés Académico
Sociología


Asignaturas del curso 2
Comunicación Radiofónica
Inglés Escrito
Teoría de la Comunicación
Historia y Teoría de la Publicidad y de las Relaciones Públicas
Workshop. Lenguaje Publicitario
Derecho de la Información, Derechos Fundamentales e Igualdad de Derechos
Economía
Psicología
Comunicación Institucional
Diseño Digital
Soundtrack


Asignaturas del curso 3
Dirección Estratégica
Fotografía y Diseño Aplicados a la Publicidad
Marketing
Workshop. Programas de Relaciones Públicas I
Redacción Persuasiva
Optativas
Estadística. Investigación de Mercados
Estructura del Sistema Audiovisual
Fundamentos de la Comunicación Humana II
Técnicas de Narrativa Audiovisual
Estructura y Planificación de los Medios Publicitarios
Workshop (proyecto para la Red)
Optativas


Asignaturas del curso 4
Dirección de Personas
Empresa Publicitaria y de Relaciones Públicas
Optativas
Producción y Realización de Televisión
Professional English for Advertising I
Optativas
Professional English for Advertising II
Trabajo Fin de Grado
Ética y Deontología de la Publicidad y de las Relaciones Públicas
Workshop. Programas de Relaciones Públicas II
Prácticas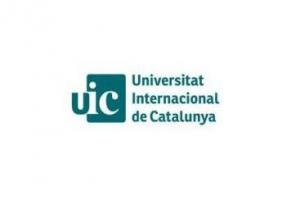 Grado en Publicidad y Relaciones Públicas
*Indicative price
Original amount in EUR:
8,640 €