Make your career in public & private sectors
Higher National Diploma (HND) in Business
Description
Type

HNC

Methodology

Online
Duration

24 Months

Start date

Different dates available
Description
Westford School of Management is an approved centre of PEARSON in India & UAE, offering BTEC vocational qualifications. The HND Level 5 qualification develops students' abilities and personal skills in management, analysis and presentation of information to enable them to progress to independent learners, and it gives them a clear route to employment and degree courses. This course equate to the first two years of a 3 year degree program and students will have an opportunity to continue their bachelors degree by studying with UK universities for additional 9 months period. The pedagogy is carefully developed keeping in mind the flexibility for our students to conveniently continue their studies, whilst they do not disengage from their social and work schedules. This unique learning opportunity of enhancing your qualifications is aimed at those individuals who want to take an Undergraduate qualification beyond a mere increase in work performance and strive to understand business management on a global scale.
Facilities
Start date
Different dates available
Now taking bookings
About this course
This course is designed to provide for the needs of a wide range of individuals who wish to gain academic knowledge and understanding of how business works and to evaluate the application of business principles. In addition, the international curriculum allows students to: Develop an analytical and systemic mind-set towards problem-solving, decision-making and strategic leadership Demonstrate their ability to lead and manage in the respective business disciplines through the completion of a workplace-based assignment post completion of each module Identify and analyse challenges of growth and international expansion within their organisations and compile a business addressing all relevant fields of management and leadership required for sustainable growth Develop a sense of cultural sensitivity and enhance the ability to manage diverse work teams and harness a higher-order performance through cultivating synergies and teamwork
New-to-employment, Junior to Middle Management
An A Level pass, Higher secondary, +2, pre-degree English proficiency equivalent to IELTS 5.5 Applicants whose educational qualifications do not meet the standard entry requirements but have at least 2 years full-time work experience will be considered on an individual basis. Minimum age of 18 years
Questions & Answers
Ask a question and other users will answer you
Subjects
Employability

Business Strategy

Quality Training

Financial Training

Quality management

Project Management

Marketing Management

Management

IT

IT Management

Skills and Training

Business Environment, Organizational Behavior, Marketing Principles, Business Strategy, Employability Skills, Business Decision Making, Quality Management, Research Project, Small Business Enterprise, Project Management
Course programme
Modules Business Environment Managing Financial Resources and Decisions Organizational Behavior Marketing Principles Aspects of Contract & Negligence for Business Business Decision Making Business Strategy Research Project Personal & Professional Development Working with and Leading People Quality Management in Business Small Business Enterprise Operations Management in Business Contemporary Issues in Marketing Management Project Management for Business Employability Skills
Additional information
You can also pay in installments.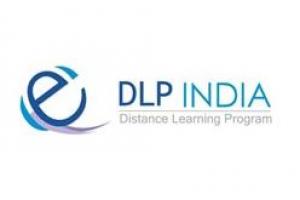 Higher National Diploma (HND) in Business