Horse Care - C&G/NPTC Level 1 Diploma Full-time (FE)
Description
Typology

Course

Location

Leamington spa
Start

Different dates available
Description
Warwickshire College Group will help you develop an entrepreneurial mindset by instilling enterprising and innovative skills and behaviours, which will help you to become successful in an ever-competitive world.

We offer all of the above in a supportive, friendly, high-quality and technologically-driven environment. Our student success rates and A-level results are at an all-time high, with our students progressing onto a wide range of careers with globally recognised brands, and many students have also set up their own businesses and enterprise projects.
Facilities
Leamington Spa (Warwickshire)
See map
Warwick New Road, CV325JE
Starts
Different dates available
Now taking bookings
Questions & Answers
Ask a question and other users will answer you
Subjects
C++

IT

English

Quality

Maths

Full Time

Quality Training

C++

IT
Course programme
Horse Care C&G/NPTCLevel 1 Diploma Location Start Date Day Time Fees Duration Moreton Morrell Sep-2016 Var 09:30 - 16:15 * see below 1Year(s) What will I study?
Our Level One Diploma in Horse Care is your ideal course if you are keen to learn more about horses but do not have GCSEs at grade D. 
The Level One course is here to help you become more confident in your learning. As well as improving your skills in riding and caring for horses, you will spend time improving your English and maths too. To help prepare you for further study or work, you will also develop your skills of working in a group and meeting deadlines.
Highlights of the course include:
The opportunity to take part in our annual show
Trips to horse related organisations such as sanctuaries, shows and local businesses
The opportunity to ride and care for the College's well-schooled horses.
Teaching from our caring and expert tutors, many of whom are BHSIs and post-graduates
The chance to continue onto the Level Two Diploma in Horse Care next year
Opportunity to undertake Functional Skills or GCSE in English and Maths
What modules are covered?
*  Units are subject to change
Safe and Effective Working Practices

In this unit students will learn the importance of wearing personal protective equipment, how to maintain a safe working environment and who to report any accidents or injuries to.

Develop Performance in Landbased Industries

This unit teaches students how to work as a team and helps develop their personal performance.

Assist with Feeding and Watering

This unit teaches students about the equipment needed to feed and water horses and how to prepare it.

Assist with the Handling and Restraint of Animals

Students studying this unit will learn the correct, safe method for handling and restraining horses.

Assist with the Preparation for Exercise and Aftercare of Horses

Learners will be taught how to maintain horse bedding, groom horses, put on and remove horse rugs safely and correctly and how to clean tack.

Exercise Horses Under Supervision

Students will learn how to mount and dismount, ride in an enclosed space and tack up and untack horses.

Maintain the Health of Horses

This unit teaches students how to identify if a horse is ill and how to treat it.
What qualifications will I get?
Level 1 Diploma in Horse Care
(NPTC City and Guilds Level 1 Certificate in Land-Based Studies (horse care))
Functional Skills Maths & English

How will I be assessed?
Assessment is continuous throughout the course and consists of practical timely assessments and written work.
What is the entry process?
You can apply through our website using the 'Apply now' button on the right hand side of the page. You will need to access the full version of our website to do this, it is not available on the smart phone app.

After applying, you will be invited to an informal interview with a member of the department. They will assess your suitability and answer any questions you have about the course.
What are the entry requirements?
Minimum qualifications: Entry Level
Typically, you would be expected to have at least 4 GCSEs at E or above including maths, English and science. You must be safe and established in walk and trot and working towards canter. You need to be confident working around horses and have basic horse husbandry knowledge. 

Suitable candidates will be advised by a guidance interview. It is essential that students have an up-to-date tetanus vaccination.
What else do I need to know?
For students aged 16-18 years, the fee is £0.00 for the 2015-16 academic year. 

Students aged 19 + years will be required to pay a total fee of £994.00 for the 2015-16 academic year. 

Fees for September 2016 have yet to be confirmed.
For information on refunds of tuition fees please click here: Refund Policy
FREQUENTLY ASKED QUESTIONS

I've never been to Moreton Morrell, what is it like?
Covering 750 acres of beautiful Warwickshire countryside, our Moreton Morrell centre has excellent facilities to support our students in their studies. 
Specialist resources include a well-equipped Horse Unit with stabling for over 100 horses, a sports performance laboratory, three large schools and a purpose built farriery teaching unit. Our highly acclaimed blacksmithing courses take place on the lower campus where we also have a full working farm allowing students to get hands-on experience with farm animals and agricultural machinery. For those studying countryside courses our woodlands, wetlands and grasslands ensure students experience real-life wildlife habitats. 
Please follow this link Moreton Morrell Campus if you would like to learn more about the campus.
Is accommodation available?
Our Moreton Morrell centre has accommodation for over 250 residential students. Our excellent facilities include refectories which serve a good range of food, a bistro where hot drinks and snacks can be purchased and a shop selling household and personal items.
Wardens  and on-site nurse are available to provide assistance should any problems arise. The residential team organise a packed programme of events and trips to ensure students are given the opportunity to have plenty of fun outside of the classroom.
For further information, including prices and details of the packages available please click on the link: Accommodation
We also offer DIY livery at Moreton Morrell if you would like to bring your horse(s) with you.  For more information please email Frances Penn fpenn@warkscol.ac.uk or telephone 01926 318293.
Is transport available?
Students can travel to our six centres from all over the West Midlands using our extensive bus network. For more information, please follow the link: Transport to college
Is there any help available to pay for my course?
If you are aged 16-18, tuition for full time, further education courses is generally free but you may be asked to contribute towards the cost of books, specialist equipment and trips.
Students who are aged 19+ are normally expected to pay towards the cost of tuition but loans and bursaries may be available to you. Depending on personal circumstances, older students who are in receipt of certain benefits may be eligible for free or reduced tuition. 
If you would like more information please click here: Financial support information
How do you support your students?

In addition to lectures from subject specialists, tutorial support is available to students from a dedicated Personal Learning Advisor (PLA). A PLA works alongside tutors to help students progress and develop as an individual on their course. This includes holding regular one to one sessions with students to ensure they are kept on track with their studies and achieving their full potential.
Do you offer learning support?
Qualified tutors are available to offer support to those students who require a little extra help with their studies. For more information please follow the link: Learning Support
Can I visit the college and get more information?
 If you would like to see our facilities and meet the tutors, why not visit us on one of our open days? Dates and times are available here: Open events
English and Maths
English and maths qualifications are vitally important for future employers and universities, so the government has made it a priority for students to improve these skills.
Entry Level / Level 1 and Level 2: We're here to help you on your journey, so if you do not achieve grade A*-C in GCSE English and/or maths, then you will study English and/or maths as part of your college course.
Students who achieve a D grade will be placed on the relevant GCSE programme, while students who achieve an E or below will be assessed to ensure they are placed on the right study programme for their ability.
Level 3 programmes: You will need to meet the course entry requirements specified on the course information above. For the majority of our Level 3 courses, students will need grade A*-C in GCSE English and/or maths. If this is not specified in the course entry requirement, then you may be able to study English and/or maths as part of your college course.
What can I do after this course?
After completing this course you may be able to progress onto the Level 2 BTEC First Diploma in Horse Care course.You might also go on to work in the industry in a job where you work under supervision.
Got a question about this course?
Call: 0300 45 600 49 or email us nowCourse code
WC13562
Fees
Course tuition fees are free for UK students under 19yrs.
All students may be charged for materials e.g. equipment, clothing etc.
UK students aged 19 and over will need to pay tuition fees as well as any materials, registration and exam fees.Some adults may be eligible for free tuition.Please contact us for more fee information.
We make every effort to ensure that these course details are accurate. Warwickshire College reserves the right to make alterations. Fees may be indicative at the time of publishing.
window.$zopim||(function(d,s){var z=$zopim=function(c){z._.push(c)},$=z.s=d.createElement(s),e=d.getElementsByTagName(s)[0];z.set=function(o){z.set._.push(o)};z._=[];z.set._=[];$.async=!0;$.setAttribute("charset","utf-8");$.src="//v2.zopim.com/?3I38BUFtlKzn6wbbm7pOX5Ng72AoX17B";z.t=+new Date;$.type="text/javascript";e.parentNode.insertBefore($,e)})(document,"script"); We are one of only five colleges in the UK to be granted Foundation Degree Awarding Powers by the Privy Council – meaning our higher education quality and standards are equal to any university.As one of the largest further and higher education colleges in the UK, with six unique colleges across two counties, we aim to deliver learning experiences which lead to the development of wider skill bases and improved destinations for all of our students. Our recent Ofsted inspection highlights our success and strong focus both on students and on meeting industry needs. We are also one of only five colleges in the UK to be granted Foundation Degree Awarding Powers by the Privy Council – meaning our higher education quality and standards are equal to any university.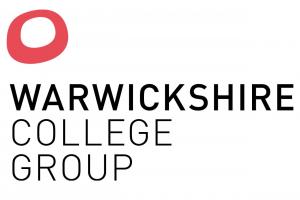 Horse Care - C&G/NPTC Level 1 Diploma Full-time (FE)