International Business and Entrepreneurship MSc
Description
Typology

Postgraduate

Location

Leicester
Duration

12 Months

Start

Different dates available
Description
Reasons to study International Business and Entrepreneurship at DMU: This course is for both recent graduates and those with work experience wishing to start their own business or develop enterprising skills for larger organisations. It is also designed to produce master's graduates who are conversant with international business and entrepreneurship, through both practical application and relevant leading-edge theory. Global business school. The diverse nature of the staff and student cohort means you will experience and benefit from a truly international learning environment allowing you to identify new opportunities in a range of contexts. Apply theory in an international context. By embracing two different business approaches, you will gain the ability to identify and exploit opportunities to launch and grow businesses in an international setting thereby enhancing your employability. Tailor your course depending on your interests. This course offers a carefully selected relevant range of optional modules allowing you to tailor the course to your career aspirations, be that launching a small business or growing an established company. Excellent student experience. Enjoy trips to multi-national companies such as Mini (BMW) which will allow you to apply and understand theory in industry..
Facilities
Leicester (Leicestershire)
See map
Starts
Different dates available
Now taking bookings
Different dates available
Now taking bookings
Different dates available
Now taking bookings
To take into account
Entry criteria
You should hold a good Honours degree or overseas equivalent in any subject.
Applications from those without formal qualifications but with significant professional experience in business or entrepreneurship will be considered individually.
English Language requirements
If English is not your first language, an IELTS score of 6.0 (including a minimum of 5.5 in each component) or equivalent is normally required.
English language tuition is available at DMU both before and during the course, if required.

Questions & Answers
Ask a question and other users will answer you
Subjects
Entrepreneurship

Management

Accounting

IT

Innovation

International

Global

Accounting MBA

Finance

Project

Employability

International Business

IT Development

IT Management

Skills and Training

IT Development

IT

IT

Entrepreneurship
Course programme
Accounting for Managers – provides an overview of accounting and finance issues. You will look at company accounts from both the shareholder and the company perspectives... Critical Management in a Global Context – provides you with a critical understanding of management and organisations in a global context. The module will be informed by critical management and organisation studies... People Management and Organisation – provides you with the skills to conduct and critically analyse organisational development, including its consequences on human resources management (HRM). The relevant theoretical principles and models of change management, HRM and organisational behaviour will be considered and applied in a practical management context using case studies and real-life examples.. Research Methods – introduces you to the basic elements of research methodology and the complete range of methods suitable for research in finance, accounting and business. It also aims to help you in defining a research topic and the production of a suitable research proposal for your dissertation... International Strategic Management, Markets and Resources – explore the integrative nature of strategic management and examine the contrasting perspectives between competitive positioning and the resource-based view of an organisation. You will also evaluate the impact of the external environment on organisational strategy, behaviour and management.. Business Creation and Innovation – investigates the concepts of enterprise, innovation, small business and their interrelationships from both an entrepreneurial and intrapreneurial standpoint. It aims to provide a guide to the key facts, ideas, theories and thinking about enterprise and innovation. You will look at how to promote and finance small business.. Plus two options from the following*: Entrepreneurship and Strategic Decision Making. Contemporary Business Model Generation. Creative Action in International Organisations. Global Supply Chain Management. Dissertation or Business Research Project – You will have the option of a dissertation or undertaking a Business Research Project. The Dissertation provides an invaluable opportunity to work in depth on a particular aspect of an international business and entrepreneurship topic of your choice. The topics of the dissertation are chosen in line with your interests and preferences, but mainly look at application of management theory to small firms. The Business Research Project (BRP) is an individual enterprise consultancy project that serves as a commercially and employability relevant experience. The BRP is a live project where you gain a guaranteed business consultancy experience and are able to use your learned skills to make a genuine impact and benefit for a company. Note: All modules are subject to change in order to keep content current. *The running of certain modules will be subject to student demand.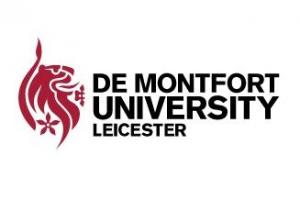 International Business and Entrepreneurship MSc