Level 3 NVQ - Business Improvement Techniques (BIT)
Description
Typology

NVQ Level 3

Methodology

Inhouse
Duration

24 Weeks

Start

Different dates available
Description
Benefits:

- Reduce costs, variation and waste
- Improve business performance
- Maximise profits and revenue
- Helps reduce workplace accidents
- Achieve results with minimal disruption to operations
- Improved staff morale
- Nationally recognised Qualification
Important information
Government funding available
Facilities
Starts
Different dates available
Now taking bookings
Questions & Answers
Ask a question and other users will answer you
Subjects
Business Improvement

Business Improvment Techniques
Teachers and trainers (1)
BIUK Assessor
Apprenticeship Assessor
Course programme
Following on from Level 2, this Business Improvement Techniques qualification at Level 3 is designed for employees that have an important role to play within the business. The qualification enables those individuals to develop the skills they need to be able to act as continuous improvement facilitators / lean champions within the organisation and lead improvement projects.
Programme:
The training is followed by three facilitated improvement projects where the learner utilises the tools and techniques they have learned.
Units:
The qualification includes training in the following areas; Leading Effective Teams, Applying Problem Solving Techniques and Creating & Maintaining Standard Operating Procedures plus an additional unit from; Flow Process Analysis, SMED (a waste reduction tool to assist rapid changeover) and TPM (Total Productive Maintenance)
Target:
Managers, Team Leaders, Supervisors, Lean Champions, Change Agents
Additional information
Welcome to Business Impact UK Ltd, national providers of results focussed training, competitively delivered nationally across all industry sectors. We work with companies of all sizes ranging from large multinationals to small local businesses, delivering Apprenticeships (*fully funded in most cases), NVQs, pre-employment and commercial training.

Get Paid, Get Trained, & Get Qualified; all at the same time!!


* 16-18 fully funded, 19+ Co funded.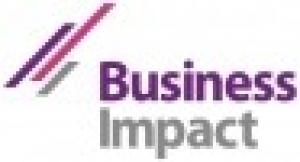 Level 3 NVQ - Business Improvement Techniques (BIT)