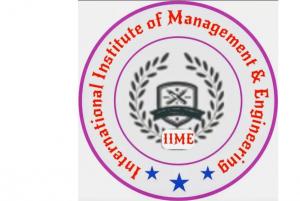 Description
Type

HNC

Methodology

Online

Duration

1 Year
Start date

Different dates available

Online campus

Yes
Animal Health was a UK government executive agency primarily responsible for ensuring that farmed animals in Great Britain were healthy, disease-free and well looked after.

One of its key roles was to implement government policies aimed at preventing - or managing - outbreaks of serious animal diseases, and in doing so support the farming industry, protect the welfare of farmed animals and safeguard public health from animal borne disease.
Facilities
Start date
Different dates available
Now taking bookings
About this course
To create awareness among the youth and policy makers of the region about the potential of Information Technology for sustainable development with a focus on hilly regions of the country; To offer comprehensive and challenging advanced course in Information Technology which is able to attract most brilliant and talented young students to achieve high standards of academic excellence, creativity and professional competence; To Promote creativity, capability and competence among students to make them first-rate professionals in Information Technology; To provide ample opportunity both to students and faculty to meet outside the institute to update their knowledge about the latest advances in the field of Information Technology and share their achievements with the society; To develop and promote national and international, linkages by way of partnership in teaching and research; To provide a stimulating intellectual environment by holding seminars, peer lectures and national and international conferences/workshops round the year; To develop the Institute as a trend-setter in areas crucial both for industry and research.To have an effective Institute and industry interaction; To impart theoretical and practical training in major areas on Information Technology leading to M.Tech and B.Tech; To provide a platform for furthering IT based courses and research in other disciplines being offered by the University with a view to promoting interdisciplinary research and teaching; To carry out advanced research in the field of IT; To provide IT based services/consultancy and establish chairs in the field of IT; To start such short-term academic and training programmes as would enrich their existing skills, cater to the specific needs of the industry, government, or public and private sectors, and enhance the employability of the entrants in the field of information technology.
B.E OR B.TECH ENGINEERING
B.E OR B.TECH ENGINEERING
B.E OR B.TECH ENGINEERING
ON LINE EXAM APPLICATION FORM REGISTRATION DETAILS
Questions & Answers
Ask a question and other users will answer you
This centre's achievements
This centre has demonstrated its quality on Emagister
Subjects
First Aid

Veterinary

Public Health

Management

Basic

Computer Repair

Basic IT

Animal Care

International

Public

systems

Technology

Engineering

Government

Training First Aid

Information Management System

IT Management

Farming

Livestock

Biomedical Engineering

Bioscience

Techno

Health

Computer

Animal health

Veterinary Pharmacy

Computer crime

Computer Science

Information system

Technologies

Biotech

IT Engineering

Technology in Management

Biological Measurement

Bioinstrumentation

Husbandry Extension

Veterinary Pharmacy Training

Engineering Degree

Husbandry Extension

Veterinary Pharmacy Training
Course programme
SUBJECTS

Operations Research
Data Structures and Algorithm Design
Advanced Computer Architecture
Unix Internals
Advances in Databases
Unix Programming Laboratory II
Software Engineering Methodologies
Multimedia Communication and Networks
Data Structures Laboratory
Object Oriented Analysis and Design
Applied Cryptography
Software Quality Assurance
Grid Computing
M.TECH INFORMATION TECHNOLOGY IN DUBAI