Master Data Science
IUBH Online
1 opinion
Accomodation, Travelling and other spend is easily manageable.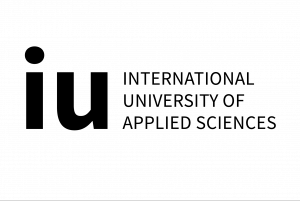 Description
Type

Master

Methodology

Online
Start date

Different dates available
Want to further your studies in Data Science?
With this online program endorsed by IUBH Online and offered on Emagister you can do it!

Nowadays, Data is becoming the most important asset of data-driven enterprises and plays a pivotal role in tackling the challenges of tomorrow.

From the optimisation of existing production lines to the creation of new business models, data-driven decisions are at the centre of digital businesses.

In this program, you will acquire knowledge and skills in Python, Machine Learning, Big Data, Engineering Software and more.

If you would like to learn more about it, contact IUBH Online through Emagister and enrol!
Facilities
Start date
Different dates available
Now taking bookings
About this course
Innovation springs from bright minds - our international Master programme puts you into the driver seat of your future career in Data Science. Graduates from our courses go to become technical gurus, team-leaders of successful data-science teams or value-driven masterminds who turn data into action.
Prerequisites for admission to the Data Science Master programme: Completed undergraduate study from a public or officially recognised university/higher education institution; Degree certification of at least "Befriedigend" [lower second equivalent]; Proof of min. one year of relevant work experience; Proof of English skills.
TOEFL (min. 80 points) or IELTS (min. Level 6) or Duolingo English test (min. 51%) or Cambridge Certificate (min. B grade overall) or Equivalent proof The proof must be provided before the start of the study and must not be older than two years. If English is your native language or you graduated from an English-speaking school/university, you do not have to prove your English skills.
The Master in Data Science opens the door for your career in data-driven businesses.
Questions & Answers
Ask a question and other users will answer you
Opinions
Accomodation, Travelling and other spend is easily manageable.
Student
About the course:
Accomodation, Travelling and other spend is easily manageable.
What I would highlight:
Accomodation, Travelling and other spend is easily manageable.
What could be improved:
Nothing!
Would you recommend this course?:
Yes
See all
This centre's achievements
All courses are up to date
The average rating is higher than 3.7
More than 50 reviews in the last 12 months
This centre has featured on Emagister for 1 years
Subjects
Data science

Mathematics

Data analysis

Data Protection

Data Collection

Data Management

Statistics

Society

Machine Learning

Big Data Management

Big Data Technologies

IT Security

Model Engineering

Software Engineering

Advanced Mathematics

Management Information Systems

Advanced Statistics

Project

Project Control

Project Management
Course programme
1st-semester
Data Science Advanced
Mathematics Seminar: Data Science and Society
Advanced Statistics
Use Case and Evaluation Project: Data Science Use Case
2nd-semester
Programming with Python Machine Learning
Deep Learning
Big Data Technologies
Electives A (Selection of one module)
3rd semester
Security and Data Protection Model
Engineering Software
Engineering for Data-Intensive Sciences
Electives B (Selection of one course)
Seminar: Current Topics in Data Science
4th-semester
Master Thesis & Colloquium
Additional information
IUBH Scholarship Initiative for Applicants: Studying at IUBH should be possible for anyone who is interested and money should not get in the way of an education. That's why we provide strong regional scholarships of up to 13,000€ for all international students. This will give you the unique opportunity to earn your internationally recognized and esteemed MBA, Master's or Bachelor's degree without financial difficulty. You can calculate your scholarship here.