Master of Logistics and Supply Chain Management
Description
Typology

Postgraduate

Location

Canberra (Australia)
Start

Different dates available
Description
The Master of Logistics and Supply Chain Management replaces the Master of Logistics Management for students commencing from 2016.The Institute of Transport and Logistics Studies has exceptionally strong links with industry and is recognised by the Australian Government as a centre of excellence in research and education. On this program you will learn to apply the concepts and techniques at the heart of logistics and supply chain management and benefit from placement opportunities with leading companies. Upon graduation, you will be in demand.The Master of Logistics and Supply Chain Management program focuses on management and operations and teaches specialist skills in applying the concepts, techniques and principles that underlie logistics and supply chain management; the relationships between business processes within and between organisations; using systems approaches to solve business problems; and managing the effects of current and future trends in supply chain management on business processes. Logistics and supply chain management graduates are in high demand in private and public sectors throughout the world. Examples of the rewarding career opportunities available within this diverse field include procurement manager, supply manager, supply chain director/manager, export manager, operations manager, procurement manager, shipping coordinator and freight manager.For upcoming events and information sessions relating to this degree and the University of Sydney Business School visit: sydney.edu.au/business/events.
Facilities
Canberra (Australia)
See map
Starts
Different dates available
Now taking bookings
Questions & Answers
Ask a question and other users will answer you
Subjects
IT

Management

IT Management

Supply

Logistics

Supply and Chain Management

Supply Chain Management

Credit

Logistics Management

Freight

Global

Transport Logistics

Business School

School
Course programme
OUTLINE OF DEGREE STRUCTURE
The Master of Logistics and Supply Chain Management requires the completion of 60 credit points comprising:
(i) seven core units of study (42 credit points) and
(ii) three elective units of study (18 credit points).
Core units of study
(1) Foundation units:
ITLS5000 Foundations of Supply Chain Management, and
ITLS5200 Quantitative Logistics & Transport.
(2) Advanced units:
ITLS6002 Supply Chain Planning & Design,
ITLS6003 Contemporary Procurement,
ITLS6004 Warehouse & Inventory Management, and
ITLS6101 Global Freight Logistics Management.
(3) Capstone unit:
ITLS6090 Logistics & Supply Chain Project
Elective units of study
Completion of three electives is a requirement for the Master of Logistics and Supply Chain Management. Electives are selected from a wide range of logistics and supply chain units of study, including:
ITLS6005 Green Operations & Reverse Logistics
ITLS6007 Disaster Relief Operations
ITLS6106 Infrastructure Appraisal
ITLS6107 GIS for Transport Supply Chains
ITLS6300 Maritime Management & Logistics
ITLS6301 Ports Management
ITLS6400 Airline Strategy & Supply Chains
ITLS6401 Airport Management
ITLS6403 Cases in Global Transport & Logistics
ITLS6500 Decision Making on Mega Projects
ITLS6900 Research Case Study I (departmental permission required)
ITLS6901 Research Case Study II (departmental permission required).
PROGRESSION GUIDE

Sample degree progression

YEAR ONE
Semester 1 Semester 2
ITLS5000
Foundations of Supply Chain Management
ITLS6101
Global Freight Logistics Management
ITLS5200
Quantitative Logistics and Transport
ITLS6004
Warehouse and Inventory Management
ITLS6003
Contemporary Procurement Elective unit Elective unit Elective unit 24 credit points 24 credit points
YEAR TWO
Semester 1
ITLS6002
Supply Chain Planning and Design
ITLS6090
Logistics and Supply Chain Project
(capstone) 12 credit points
For further information, please refer to the
Business School (Postgraduate) Handbook
.
Graduate Certificate in Logistics and Supply Chain Management
Graduate Diploma in Logistics and Supply Chain Management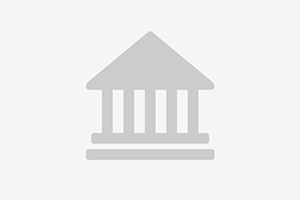 Master of Logistics and Supply Chain Management