Máster Universitario en Dirección de Empresas y Sistemas de Producción (OFICIAL)
Master
In Barcelona (Spain)
*Indicative price
Original amount in EUR:
7,920 €
Description
Typology

Master

Location

Barcelona (Spain)

Duration

11 Months
Start

Different dates available

Credits

60
Description
Are you looking for a serious MBA program which will help you advance in your career? This was one of the first qualifications to be recognised as an official university master's degree according to the criteria set out for the European Higher Education Area (EHEA).

This Master's degree aims to professionalise and teach people who are willing to take on the passionate task of instigating, organising and managing business projects, whether these involve production or services, in any of their different sectors. It is important to point out the strong practical focus, which is based on work placements in companies. The course also has a strong international focus, and attracts high numbers of foreign students.

Both the course structure and the teaching staff ensure that the programme meets the demands of today's companies. These companies operate in an international context, and require employees with a good technical background who also have human qualities that ensure they are equipped to take on projects, making decisions based on both rigor and responsibility.
Facilities
Barcelona (Spain)
See map
Starts
Different dates available
Now taking bookings
Questions & Answers
Ask a question and other users will answer you
Subjects
International

Marketing

Project Management

Foreign Trade

Organisational Behaviour

Logistics

Business Finance

Financial economics

Company Politics

Organizational Structure

Global Market

Dirección de proyectos

Marketing de servicios

Gestión de la Innovación

Planificación financiera

Dirección financiera

Marketing de productos

Desarrollo de productos

Logística internacional

Dirección de la producción

Innovación

Economía financiera

Productos financieros

Producción

Gestión empresarial

Dirección Empresarial

Organización

Innovación y desarrollo de producto

Logística y gestión de materiales

Política de Empresa

Comportamiento organizativo

Prácticas en empresas
Course programme
Primer semestre (Barcelona):
Economía Financiera (5 ECTS): Conocimientos avanzados de economía y sistemas de financiación de la empresa, con especial atención a las empresas de ámbito internacional.
Marketing, innovación y desarrollo de producto (parcialmente en inglés) (8 ECTS): Procesos de innovación, desarrollo y comercialización de productos y servicios de las empresas en un contexto global.
Logística y gestión de materiales (5 ECTS): Sistemas de distribución de bienes relacionados con la producción industrial y la prestación de servicios.
Política de empresa (5 ECTS): Organización, funcionamiento y estrategias competitivas de las empresas en el ámbito internacional.
Comportamiento organizativo (en inglés) (4 ECTS): Fundamentos antropológicos y sociales del comportamiento humano en la organización.
Dirección de proyectos (3 ECTS): Métodos para la planificación y dirección de proyectos.
Segundo semestre:
Prácticas en empresas (24 ECTS): Realización de una estancia de trabajo en prácticas en una empresa, en la que se apliquen contenidos académicos propios del máster.
Para la realización de las prácticas en Italia, los alumnos han de demostrar un conocimiento suficiente de la lengua italiana.
Trabajo Fin de Máster (6 ECTS): Para obtener el título de máster, los alumnos han de elaborar y presentar una tesis final de máster consistente en el estudio de un proceso de producción o prestación de servicios de una empresa (pública o privada). La tesis final se defiende ante un tribunal compuesto por profesores del programa.
Plan de estudios y asignaturas 2013-2014
Asignaturas del curso
Tesis Final Máster
Optativa
Economía Financiera
Logística y Gestión de Materiales
Márketing, Innovación y Desarrollo de Producto
Política de Empresa
Prácticas en la Empresa
ECTS: European Credit Transfer System
Per.: periodo del calendario
Additional information
IDIOMA: Inglés/ Castellano HORARIO: — Primer semestre: de septiembre a diciembre (de lunes a viernes de 15 h a 20 h). — Segundo semestre (Prácticas): de enero a julio, según convenio con la empresa. Y en inglés: LANGUAGE: English/ Spanish Dates and times — 1st semester: Monday to Friday, 3 p.m. to 8 p.m. — 2nd semester (work placement): from January to July, depending on the agreement signed with the company.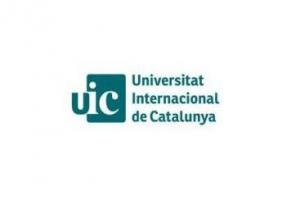 Máster Universitario en Dirección de Empresas y Sistemas de Producción (OFICIAL)
*Indicative price
Original amount in EUR:
7,920 €