NVQ Level 2 Beauty Therapy
NVQ
In Armagh, Newry and Lurgan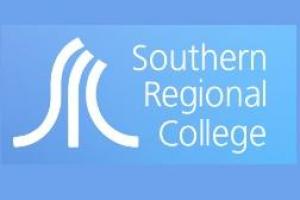 Description
Duration

1 Year

Start date

On request
You can progress to employment in the beauty industry or proceed to study for NVQ Level 3 Beauty Therapy. This course is suitable for The course is designed to provide students with the essential skills and knowledge required to carry out Beauty Salon treatments. Interview plays an important role in the selection of students. Applicants should note that this course contains substantial amounts of beauty related science. Early application is recommended. Attending work placement is required during the course
Important information
Government funding available
Facilities
Start date
On request
Enrolment now open
Start date
On request
Enrolment now open
Start date
On request
Enrolment now open
Questions & Answers
Add your question
Our advisors and other users will be able to reply to you
Reviews
Have you taken this course?
Subjects
Stylist

Beautician

Beauty Therapist

Industry

Beauty
Course programme
NVQ LEVEL 2 BEAUTY THERAPY
Who is this course for?
The course is designed to provide students with the essential skills and knowledge required to carry out Beauty Salon treatments. Interview plays an important role in the selection of students.
Applicants should note that this course contains substantial amounts of beauty related science. Early application is recommended. Attending work placement is required during the course
How long is this course for?
1 year full time
What will I study?
The following subjects may be covered:
Facials
Make-up
Hair Removal
Pedicures and manicures
Eyelash and Brow Treatments
Health and Safety
Improve effectiveness at work
Retailing products and services
You will also study Essential Skills which may include Personal Skills, Literacy and Numeracy.
How will I be assessed?
Assessment will be an ongoing process. You may be assessed through practical demonstration, oral questioning, assignment/project work, written tests and simulation.
As a trainee beauty therapist you will be required to carry out beauty treatments in a realistic working environment. You will also be required to promote all salon services and to bring in your own clients for assessment. Clients are charged a nominal amount for salon treatments.
What can I do after the course?
You can progress to employment in the beauty industry or proceed to study for NVQ Level 3 Beauty Therapy.
How do I apply?
Complete an application form (available from each campus or in the Admissions section) and return it to any Campus.
NVQ Level 2 Beauty Therapy