Part Time BTEC Higher National Diploma in Construction/Civil Engineering (Conversion Course)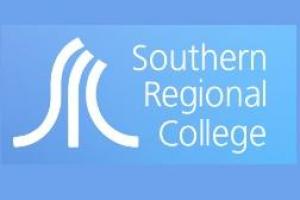 Description
Type

BTEC

Location

Portadown (Northern Ireland)
Duration

1 Year

Start date

On request
This course is suitable for If you are employed within the construction industry in areas such as quantity surveying, site supervision, roads maintenance, construction design and public health, and considering furthering your qualifications and career prospects, then you should strongly consider this course. The HND is a recognised higher level qualification within it's own right, and also provides a springboard into.
Important information
Government funding available
Facilities
Portadown (County Armagh)
Start date
On request
Enrolment now open
About this course
HNC Construction or HNC Civil Engineering.
Questions & Answers
Add your question
Our advisors and other users will be able to reply to you
Reviews
Have you taken this course?
Subjects
Public Health

Surveying

Civil Engineering

Design

Construction

Construction Management

Built Environment

Construction Materials

Construction Engineering

Construction Design

Public

Industry

Engineering

Part Time

Construction Training
Course programme

BTEC HIGHER NATIONAL DIPLOMA IN CONSTRUCTION/CIVIL ENGINEERING (CONVERSION COURSE)

Who is this course for?

If you are employed within the construction industry in areas such as quantity surveying, site supervision, roads maintenance, construction design and public health, and considering furthering your qualifications and career prospects, then you should strongly consider this course. The HND is a recognised higher level qualification within it's own right, and also provides a springboard into relevant degree programmes at University.

Students with an HNC in Construction or Civil Engineering can upgrade to an HND with one year of extra study on a part-time basis.

How long is this course for?
1 year, 1 day or two evenings per week

Attendance Part-Time
Part Time BTEC Higher National Diploma in Construction/Civil Engineering (Conversion Course)