Part Time Stained Glass Leaded Light Workshop
Description
Typology

Short course

Location

Worthing
Facilities
Worthing (West Sussex)
See map
Littlehampton Road, BN12 6NU
Questions & Answers
Ask a question and other users will answer you
Course programme
Stained Glass Leaded Light Workshop
Course Length: 1 Day
Site: West Durrington Campus
Attendance: Part Time
Course Code: DCL210

Day : Time : Start
Saturday 10:00-16:00 24-Apr-2010
ABC
21.00 (Fee per year)

A-Full fee,
B-Discounted fee for full payment at time of enrolment,
C-Concessionary fee for people in receipt of specified benefits

The Course
This taster day will provide a brief overview of how to make a simple glass leaded panel using traditional stained glass skills. This course is suitable for beginners as no experience is necessary.

Other Costs
There may be further additional costs associated with this course, eg text books or materials, which learners could be required to pay for, over and above the advertised fee.

Further Details
If you would like further information about this course or any other courses offered by Northbrook College.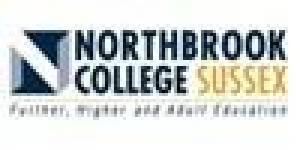 Part Time Stained Glass Leaded Light Workshop