PDA in Applications of ICT in Libraries (SQA Level 7)
Description
Typology

A Level

Location

Rhos-on-sea (Wales)
Start

Different dates available
Description
Bilingual:

Depending on the campus, students may be able to access elements of the programme in both English and Welsh through some programme learning materials being made available bilingually. Details will be provided to you at interview.
Facilities
Rhos-On-Sea (Conwy)
See map
Starts
Different dates available
Now taking bookings
To take into account
Mae angen ichi fod yn gweithio ar hyn o bryd mewn llyfrgell neu uned wybodaeth Profiad o waith cyfeiriol ac ymholiadau Trwydded Yrru Gyfrifiadurol Ewropeaidd (ECDL) neu gymhwyster prosesu geiriau cyfwerth, sgiliau e-bost a rhyngrwyd
Questions & Answers
Ask a question and other users will answer you
Subjects
Materials

IT Development

Skills and Training
Course programme
Cyflwyniad:
Mae'r cwrs yn cael ei ddarparu drwy gyfuniad o'r canlynol:
Chwe sesiwn 2 awr
Deunyddiau dysgu ar-lein
Eich ymarfer eich hun yn y gweithle
Gwaith myfyriol
Gallwch astudio'r cwrs o bell, heblaw am yr uned Diwylliant Digidol. Bydd pob dysgwr o bell yn cael sesiwn gynefino wyneb yn wyneb, a medrant ddewis mynychu gweithdai mewn lleoliadau oddi ar y safle.
Asesiad:
Mae'r cwrs yn cael ei asesu drwy gyfuniad o'r canlynol:
Llyfrau log o enghreifftiau gwaith gwirioneddol
Traethodau
Astudiaethau achos
Ymarferion ymarferol
Profion ysgrifenedig
Adroddiadau
Ysgrifennu myfyriol
&nbsp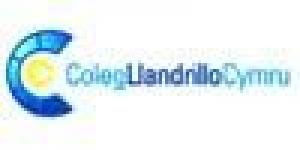 PDA in Applications of ICT in Libraries (SQA Level 7)