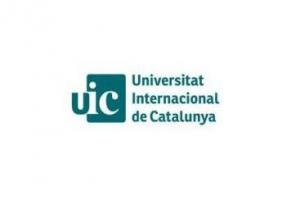 Description
Type

Bachelor's degree

Location

Barcelona (Spain)
Duration

4 Years

Start date

Different dates available
Dos grados oficiales en cuatro años
Are you dreaming of becoming a lawyer? Achieve your dreams with a degree in law from UIC. This four-year, intensive course prepares students to practice law knowledgeably and with integrity. UIC takes the preparation of future lawyers seriously, and the comprehensive curriculum that it offers reflects that.

During their time at UIC, law students will be exposed to a diverse range of areas within the law. In addition to civil, criminal, constitutional and procedural law, students will also learn about the history of law and will take courses such as human behavior intended to help them understand clients and parties to an action.

Students will learn using the case study method, which involves studying previous situations in which the law has been applied. Based on the case study, students will be able to see how the law was interpreted. The objective is for students to be able to see a legal problem or conflict in the future and, based on what they have read, analyze the probability of the law finding in favor of their client. A proper analysis will help lawyers decide which strategy they would like to take. On the transactional side, students will also study tax law and contracts and will learn the legal aspects involved in commercial law. Students will be required to complete a final project and an internship, both of which will help them gain practical experience.
Facilities
Barcelona (Spain)
See map
Start date
Different dates available
Enrolment now open
Questions & Answers
Add your question
Our advisors and other users will be able to reply to you
Reviews
Have you taken this course?
Subjects
Communication Journalism

Communication Training

IT Law

Comparative Law

Constitutional Law

Commercial Law

Radio

Law

Civil law

Criminal law

English for Lawyers

Fundamentals of Human Behavior

Introduction to Law

Economics Survey

Legal Information Technology

Procedural Law

Labor Law

Periodismo

Comunicación

Derecho laboral

Television

Derecho administrativo

Derecho civil

Derecho constitucional

Derecho Procesal Penal

Escritura

Lenguaje

Comunicación Audiovisual

Grado en Derecho

Análisis financiero y contable

Derecho Financiero y Tributario

Derecho del trabajo y de la Seguridad Social

Relatos audiovisuales

Periódicos

Corresponsal
Course programme
Tres primeros años:
Programa del Grado en Periodiso de la UIC Barcelona.
Cuarto año:
Iona College.
Introduction to Mass Communication
Digital Literacy and Practice
Introduction to Journalism
Media Law and Ethics
News Reporting & Writing
Online Journalism
Copy Editing
Choose any two courses from this group, as electives for the Journalism concentration
Choose any three courses under the MCO heading that are outside of the Journalism concentration designation
Periodismo + Mass Communication (Journalism)
*Indicative price
Original amount in EUR:
8,400 €