PG Diploma in Healthcare Management and Leadership
*Indicative price
Original amount in INR:
₹ 110,500
Description
Typology

Postgraduate

Methodology

Online

Duration

3 Months

Start

Different dates available
Delivery of study materials

Yes

Support service

Yes

Virtual classes

Yes
Description
This PG qualification helps professionals already working in the health care industry or aspire to seek a career in the health care industry. This course is best suited for health care professionals, hospital administrators, managers, supervisors, Medical Practitioners, Doctors, Nurses, Paramedics and Support Staffs at Hospitals, Clinics and Pharmacies to acquire principles for effective Healthcare Management which is essential to the leading hospitals and healthcare companies. The course has a distinct appeal due to the growing demand for trained professionals in the growing Healthcare industry in the region with many international companies moving to the region.
Facilities
Starts
Different dates available
Now taking bookings
To take into account
Quality healthcare is crucial to a nation's welfare and it is important to have organizations that are willing to measure themselves against international standards. The courses aim to provide healthcare professionals with the knowledge and skills needed to be an effective manager in the healthcare sector, equipping participants with an understanding of the external context in which healthcare organizations operate, how they are managed, and analytical techniques that can be applied to decision-making processes within the health sector.
The Course would be very beneficial for the students who want to make their career in following fields: Hospital administrators Managers Supervisors Medical Practitioners Doctors Nurses Paramedics and Support Staffs at Hospitals Clinics and Pharmacies
Bachelor's degree or 2 years of work experience Minimum 18 years and above
Questions & Answers
Ask a question and other users will answer you
Subjects
HealthCare Management

Leadership

International

Financial

healthcare

Industry

Medical

Medical training

Financial Training

Appraisal techniques
Teachers and trainers (1)
Course programme
Introduction to healthcare management; overview of healthcare organisations structure; healthcare delivery systems; culture, organisational culture, cultural diversity and their influence in healthcare environments; organisational behaviour and work team ethics
Understanding the change management principles; models of change management; organisational development in healthcare industries; training of staff
How to develop healthcare strategies; developing hospital strategic plans; SMART objectives to implement healthcare plans; international healthcare accreditation schemes; clinical governance
What are healthcare quality standards; how to ensure patient safety at all time; prevention of medical errors in the healthcare environment; legal statutory bindings in healthcare safety requirements
What is leadership; how is leadership practiced in healthcare industry; marketing principles and their application in healthcare; difference between leaders and managers; effective and efficient management of a hospital; health technology assessment for healthcare managers; evidence based medicine for healthcare managers
Understand the basic financial terms and definitions; what are assets and liabilities; how to make and read a financial statement; ingredients of healthcare financial management; appraisal techniques; costs, budgets and reports
Additional information
You can Pay Either in Installments or One Time. As the Amount payable is same in Both the cases of Installment or One Time. If You choose Installment then Installment for the First is 71500 and Installment for the Second is 39000.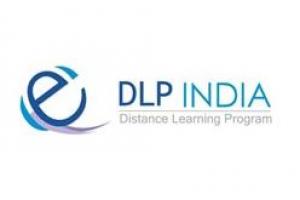 PG Diploma in Healthcare Management and Leadership
*Indicative price
Original amount in INR:
₹ 110,500