POST GRADUATION DIPLOMA IN COMPUTER APPLICATION (PGDCA) program
Description
Typology

Postgraduate

Methodology

Online

Duration

1 Year
Start

Different dates available

Online campus

Yes
Description
A dental hygienist is a licensed dental professional, registered with a dental association, or regulatory body within their country of practice. They are a primary healthcare professional who works independently or alongside dentists and other dental professionals to provide full oral health care. They have the training and education that focus and specialize in the prevention and treatment of oral disease. They can choose to work in a range of dental settings from independent practice, private practice, specialists practices to public sector; and can also work in residential aged care facilities.[1][2] Dental hygienists have a specific scope of clinical procedures they provide to their patients. They assess a patient's condition in order to offer patient-specific preventative and educational services to promote and maintain good oral health. The use of therapeutic methods assists their patients in controlling oral disease, while providing tailored treatment plans that emphasize the importance of behavioral changes .
Facilities
Starts
Different dates available
Now taking bookings
To take into account
Post Graduate Diploma in Computer Application course intends to equip the pursuing candidates with knowledge in field of Software Development and make them eligible for job in respective sector. Designed course will not only provide theoretical knowledge but practical exposure and assessment through term end Assignments and Projects. In this program students collect in-depth knowledge about computer fundamentals, elements of system analysis and design, file structure, programming, data communication and networks, computer architecture and operation research.
Graduation in any stream or equivalent
ALL EDUCATIONAL DOCUMENTS ID PROOF PASS PORT SIZE PHOTO RESUME
Graduation in any stream or equivalent
ONLINE, SLEF LEARNING PROGRAM
ONLINE APPLICATION REGISTRATION PROCESS START
Questions & Answers
Ask a question and other users will answer you
Achievements for this centre
This centre has demonstrated its quality on Emagister
Subjects
Dental

Dental Hygiene

Management

Hygiene

Java

C++

Application Servers

Applications Server

Office IT

Design

Oil and Gas

Oil and Gas Engineering

Gas

Logic

Web

Dentist

Anatomy

International

Public

Engineering

Ms Office

Programming

Operating System

IT Development

IT Management

Gas Engineering

Oil Field

Petroleum

Oral health

Health

Computer

Application

C

Computer application

IT Engineering

Petroleum Drilling and Production Engineering

Introduction to Petroleum Geology

Dental

IT industry

Hygiene

Dentalcare

Dentalcare
Course programme
Subject
Industrial Management
Analysis and Design of Algorithms
Advanced Operating System
Visual Basic Programming
Software Quality And Testing
Advanced Networks
OOAD and UML
Advanced Java
COURSE CONTENTS
Computer Organisation
Office 2013
Bharateeya Open Office
Programming in C & C++
Oracle 9i
JAVA Programming
Dreamweaver
Networking Concepts
Concept of Web Server
JavaScript
HTML / DHTML
XML
ASP.Net
System Analysis & Design
Introduction E-Com
Data Structure thru C & C++
Operating System Concepts - LINUX & UNIX
Software Engineering & Programme Designing Technique
XML
iPlugin
MS SQL
Multilingual Technologies integration in Application Development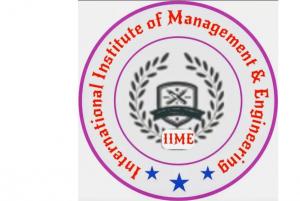 POST GRADUATION DIPLOMA IN COMPUTER APPLICATION (PGDCA) program