PRINCE2® Foundation and Practitioner (exams included – with free resit)
Gain your first professional certification.
Description
Typology

Course

Level

Intermediate

Methodology

Online

Duration

12 Months
Online campus

Yes

Delivery of study materials

Yes

Support service

Yes

Virtual classes

Yes
Description
PRINCE2® (an acronym for PRojects INaControlled Environment series 2) is a de facto process-based method for effective project management. Used extensively by the UK Government, PRINCE2® is also widely recognised and used in the private sector, both in the UK and internationally. The PRINCE2® method is in the public domain, and offers non-proprietorial best practice guidance on project management.
The PRINCE2® Foundation course is the first of two examination courses that you are required to pass in order to become a registered PRINCE2® Practitioner. This makes it the ideal starting point for anyone who is interested in a rewarding career in Project Management.

The Foundation certification is internationally recognised and covers the basic methodology and terminology of PRINCE2®. Completing the Foundation course will ensure the ability to demonstrate an understanding of the PRINCE2® Principles, Themes, Processes and Tailoring. It will also teach the various techniques and roles that are required during a PRINCE2® Project.

Completion of the PRINCE2® Foundation course, and passing the certification examination, will result in being sufficiently prepared to work within a PRINCE2® environment and as a part of a PRINCE2® Project Management team. Successfully passing the PRINCE2® Foundation examination is also a prerequisite for writing the PRINCE2® Practitioner exam which will lead to becoming a Registered PRINCE2® Practitioner. A qualification in PRINCE2® is highly beneficial and the perfect investment for a future in the Project Management sector.
Facilities
Starts
Different dates available
Places sold out
To take into account
PRINCE2® 2017 version Video based course material PDF notes and flash cards included Course is accessible 24/7, 365 globally Sybex PRINCE2® 2017 Study Guide Exams can be taken at home online Includes official PRINCE2® Foundation and Practitioner exam fees Upon passing the exams, you will be fully PRINCE2® certified
Assistant Project Manager Senior Project Manager Project Team Leader Project Co-ordinator Project Management Consultant Workstream Lead Workpackage Manager Stage Manager
All you need is an internet connection and a device, such as a smart phone, tablet, laptop or PC, and an internet connection. We recommend you access it using either a laptop or desktop computer through Google Chrome.
This course is online and self-paced, meaning you do it in your own home, in your own time, at your own pace and best of all… any where in the world, providing you have access to a device such as a laptop, PC or desktop computer, and an internet connection. Each lesson is pre-recorded allowing you to pause, fast-forward, skip sections, or go back to another lesson if you need to. The lessons are multi-media based, which means video and audio are used to teach the lessons. Your tutor will use PowerPoint slides, illustrations, diagrams and give demonstrations to teach the lessons. Most lessons are also interactive, prompting the learner to participate. This might involve answering on-screen questions and participating in tasks.
Questions & Answers
Ask a question and other users will answer you
Achievements for this centre
All courses are up to date
The average rating is higher than 3.7
More than 50 reviews in the last 12 months
This centre has featured on Emagister for 3 years
Subjects
Risk

IT Project Management

Quality

Project Management

IT risk

Quality Training

Directing

Project

Foundation

Practitioner
Course programme
What's included in this course?

This course bundle includes the PRINCE2® Foundation and Practitioner courses, plus the official PRINCE2® exams for each course. Scroll down to see what's covered in each course.

PRINCE2® Foundation:

Module 1: PRINCE2® Foundation Introduction

1.1 PRINCE2® Introduction
1.2 PRINCE2® Foundation Introduction

Module 2: Introduction To PRINCE2®

2.1 Introduction To Prince

Module 3: Principles

3.1 Principles

Module 4: Process Model Overview

4.1 Process Model Overview

Module 5: Organisation

5.1 Organisation – ­Part 1
5.2 Organisation­ – Part 2

Module 6: Starting Up A Project

6.1 Starting Up A Project

Module 7: Business Case

7.1 Business Case

Module 8: Directing A Project

8.1 Directing A Project

Module 9: Initiating A Project

9.1 Initiating A Project

Module 10: Risk

10.1 Risk­ – Part 1
10.2 Risk­ – Part 2

Module 11: Quality

11.1 Quality

Module 12: Plans

12.1 Plans

Module 13: Controlling A Stage

13.1 Controlling A Stage

Module 14: Managing Product Delivery

14.1 Managing Product Delivery

Module 15: Progress

15.1 Progress

Module 16: Change

16.1 Change

Module 17: Managing A Stage Boundary

17.1 Managing A Stage Boundary

Module 18: Closing A Project

18.1 Closing A Project

Module 19: Prince 2 Foundation Outro

19.1 PRINCE2® Foundation Outro


PRINCE2® Practitioner:

Module 1: PRINCE2® Practitioner Introduction

1.1 PRINCE2® Introduction
1.2 PRINCE2® Practitioner

Module 2: Organization

2.1 Organization
2.2 Organization ­True False Questions
2.3 Organization Case Study

Module 3: Starting Up A Project

3.1 Starting Up A Project
3.2 Starting Up And Initiating A Project Case Study

Module 4: Business Case

4.1 Business Case – Part 1
4.2 Business Case – Part 2
4.3 Business Case Study
4.4 Business Case ­True False Questions

Module 5: Directing A Project

5.1 Directing A Project

Module 6: Initiating A Project

6.1 Initiating A Project

Module 7: Risk

7.1 Risk
7.2 Risk Case Study
7.3 Risk Register Case Study
7.4 Risk­True False Questions

Module 8: Quality

8.1 Quality – Part 1
8.2 Quality – Part 2
8.3 Quality – Part 3
8.4 Quality Case Study
8.5 Quality Register Case Study
8.6 Quality­True False Questions

Module 9: Plans

9.1 Plans – Part 1
9.2 Plans – Part 2
9.3 Plan Case Study
9.4 Plans­Product­Based Planning Case Study
9.5 Plans­True False Questions

Module 10: Controlling A Stage

10.1 Controlling A Stage
10.2 Controlling A Stage And Managing Product Delivery Case Study

Module 11: Managing Product Delivery

11.1 Managing Product Delivery
11.2 Work Package Case Study

Module 12: Progress

12.1 Progress – Part 1
12.2 Progress – Part 2
12.3 Progress Case Study
12.3 Progress ­True False Questions

Module 13 Change

13.1 Change – Part 1
13.2 Change – Part 2
13.3 Change Case Study
13.4 Change­True False Questions

Module 14: Managing A Stage Boundary

14.1 Managing A Stage Boundary

Module 15: Closing A Project

15.1 Closing A Project

Module 16: PRINCE2® Practitioner Outro

16.1 PRINCE2® Practitioner Outro
Additional information
Course Fee - From: £165.83 Inc. VAT
£1,995.00 Inc. VAT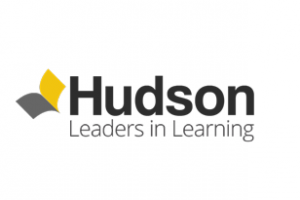 PRINCE2® Foundation and Practitioner (exams included – with free resit)