Qualified Teacher Status: Assessment Only - QTS
Description
Typology

Course

Location

London
Description
The Qualified Teacher Status: Assessment only pathway provides a unique opportunity to gain your QTS. It is designed for those who are teaching in schools or children's centres but who do not have Qualified Teacher Status. It is an exciting school-based training programme, which is both rewarding and demanding.
Facilities
31 Jewry Street, EC3N 2EY
Starts
September
Now taking bookings
September
Now taking bookings
Questions & Answers
Ask a question and other users will answer you
Subjects
IT

Teaching

University

School
Course programme
Course structure
We can only offer this route to achieve QTS in subjects where we already offer PGCE or PGCE by school direct.
There are two parts to the course:
Part A is the Pre-assessment Phase. On being accepted onto the pathway, you will be required to pass the NCTL Professional Skills tests in literacy and numeracy before then preparing an audit of your teaching experience against the Teaching Standards (2012).
You will then attend a tutorial with a university tutor to fully evaluate your experience and identify areas for development during part B, the Assessment Phase. Please note: you will only proceed to the Assessment Phase if the tutor considers that the standards for Qualified Teacher Status are achievable within the time frame.
You will then start the formal assessment process (Part B: the Assessment Phase), which will take place over two consecutive half term periods (either from October to February or from February to June). You will be supported in the school by a more experienced member of staff acting as a mentor.
The university tutor will make three visits to the school during the Assessment Phase and will be responsible for mentor training and ensuring that the Teaching Standards are being correctly assessed. At the end of the Assessment Phase the mentor will complete a final assessment and the candidate will present an evidence portfolio which demonstrates that they have consistently met the Teaching Standards across two key stages. The university tutor will then consider the evidence and recommend successful applicants for the award of Qualified Teacher Status.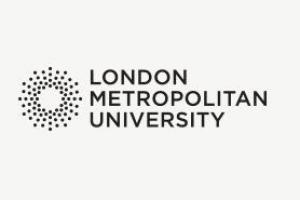 Qualified Teacher Status: Assessment Only - QTS