Revit MEP 2016 Beginner to Advanced Training DVDs
Description
Typology

Course

Level

Beginner

Methodology

Distance Learning
Duration

Flexible

Start

Different dates available
Description
CADLearning for Autodesk Revit 2016 for MEP covers the use of Revit 2016 as modeling tool for mechanical, electrical, and plumbing systems. Revit is the most popular architectural design tool from Autodesk, with capabilities for modeling, analysis, documentation, and collaboration. Beginner, Intermediate, and Advanced users will learn the MEP functions of Revit as it works within the world of Building Information Modeling, or BIM.

Details
Facilities
Starts
Different dates available
Now taking bookings
Questions & Answers
Ask a question and other users will answer you
Subjects
systems

Project

Piping

Plumbing

Lighting

Electrical

Design

Architectural

CAD

Printing

Graphics

Options

Works

IT

Autodesk

MEP

Revit 2016

Revit Fundamentals

Basic Modify and Reporting Tools
Teachers and trainers (1)
Distance Learning Distance Learning
Distance Learning
This is a Distance Learning Course on DVD-ROM. The Instructors are all experts in their field and many have authored multiple training courses and books. This is a Distance Learning Course on DVD-ROM. The Instructors are all experts in their field and many have authored multiple training courses and books.
Course programme
357 Lessons
36:56:33 (hh:mm:ss) Hours of Training
Language: English
CADLearning for Autodesk Revit 2016 for MEP covers the use of Revit 2016 as modeling tool for mechanical, electrical, and plumbing systems. Revit is the most popular architectural design tool from Autodesk, with capabilities for modeling, analysis, documentation, and collaboration. Beginner, Intermediate, and Advanced users will learn the MEP functions of Revit as it works within the world of Building Information Modeling, or BIM.
Details

Our training courses put the control in your hands. Use when wanted or needed to answer a question, and watch again and again as often as you need.

A full-featured training course covering beginner to advanced concepts, and everything in between.

For instant technical support use our powerful search function to quickly locate and view short 'how-to' lessons. Get answers to all of your first level technical support issues 'instantly' with this in-house resource.

As a flexible CAD training solution, you can sort the lessons and progress from beginner to advanced topics; or just review seldom used commands and added functionality of new releases.
Train at home, at the office or on the road.
Easy-to-use, visual interface for following step-by-step tutorials while listening to an actual instructor.
Built-in Help Desk with powerful keyword search functionality that easily and quickly answers CAD questions and addresses unique needs as they occur.
Intelligent History that tracks completed lessons allows users to resume where they left off and easily view and manage individual professional development.
Datasets and drawing files are included

What will CadLearning Courses do for me?

In today's highly competitive world, organizations and individuals need to stay on top of their game. Our CADLearning courses empower users to:
Increase productivity by providing lessons and courses that improve competencies, enabling more to be accomplished in less time.
Maximize the quality of their work. CADLearning lessons keep users up-to-date on the latest design software, sharpening the skills and expertise that drive better results.

Gain better control of time management by offering lessons that are:
Easily accessible from home or office, minimizing disruption from daily work.
Repeatable as often as needed to assure full understanding and retention.
Self-paced with real-world examples taught by industry experts.
Easily assess skills and measure competency gained through benchmarking against peers and competition.
Evaluate and pinpoint areas where improvement is needed.
With hosted eLearning Centers, corporate users can even tailor learning around identified areas of weakness.
Prepare for Autodesk Certification Exams.
TESTIMONIALS
With offices located in different parts of the world, we needed a way to provide continuous training, documentation and tutorials for anyone who needed them, anytime, anywhere.
- Vincent Poon, CAD/BIM Manager, Kohn Pederson Fox Architects.

CADLearning is advantageous for all skill levels: beginner, intermediate and advanced alike. You pay only for what you need. You get what you pay for as many times as you need it, whenever you need it.
- John H. Backensto, SFC, US Army (ret).

We needed a way to vary the learning experience and make it available anytime, anywhere. We use our CADLearning site in the classroom as a different way of presenting to our students. Then we take it to the next level, allowing students to log on and continue learning - anywhere in the world and whenever they need it (Network Version).
- J.C. Malitzke, Dept. Chair, Computer Integrated Technologies, Moraine Valley Community College
"I would just like to say Thank You for offering such an informative and easy to use training solution. As a project manager with no formal training in Autodesk Architectural Desktop, I have found your training videos to be just what I needed to understand the various tools included in the program. The step by step techniques shown in your videos is just what I needed to start being productive with the software. Actually, your training program showed me things that I did't even realise the program was capable of. With the help of your training video, I'm able to see a return on my investment in the software. I have your product installed on my laptop so that it goes where I go. It is quick and easy to reference your training video sections as I'm working on a project. I'm currently budgeting more copies of your training solutions so that each of our operators have it available on their workstations. Thanks again for a great product."
- Brian Gutschow
Getting Started
Starting Revit (1:09)
Starting Revit for the First Time (4:21)
Opening a Project File (3:31)
Identifying the User Interface Components (4:57)
Managing User Interface Components (3:03)
Understanding the Ribbon (7:09)
Customizing the User Interface (4:24)
Understanding the Quick Access Toolbar (2:47)
Understanding the Options Bar (1:43)
Understanding the Application Menu (2:49)
Understanding the InfoCenter Toolbar (6:27)
Using the Revit App Store (4:19)
Understanding the Project Browser (6:32)
Understanding the Properties Palette (5:03)
Understanding the Type Selector (4:15)
Understanding the Status Bar (2:17)
Understanding the Drawing Area (3:14)
Understanding the View Controls (3:59)
Understanding the Navigation Bar (4:56)
Understanding the ViewCube (6:37)
Understanding the Steering Wheels (6:21)
Understanding the Options Dialog (8:24)
Managing File and Template Locations (7:15)
Managing the Places List (3:33)
Starting a New Project from Recent Files (4:04)
Starting a New Project from the Application Menu (3:10)
Understanding Units and Snaps (7:37)
Using the Mouse (5:30)
Using the Keyboard (5:40)
Customizing Keyboard Shortcuts (6:18)
Managing Windows (4:23)
Understanding Macros (4:13)
Saving and Closing Files (5:36)
Closing the Application (1:52)
Revit Fundamentals
Understanding BIM (5:38)
Understanding the Difference Between BIM and CAD (6:04)
Understanding Revit Concepts (4:16)
Working with the Different Versions of Revit (6:08)
Understanding Bidirectional Associativity (3:54)
Recognizing Parametric Relationships (2:45)
Understanding Families (6:37)
Placing Model Elements (6:08)
Sketching Model Elements (7:15)
Placing View-Specific Elements (4:54)
Working with Datum Elements (5:04)
Placing Elements from the Project Browser (3:02)
Loading Families and Using Type Catalogs (6:44)
Finding Families Using Autodesk Seek (5:40)
Editing Families Within a Project (12:13)
Basic Modify and Reporting Tools
Selecting Objects (9:39)
Modifying Selection Settings (6:54)
Saving Selection Sets (5:39)
Copying and Moving Objects (5:22)
Rotating Objects (4:24)
Creating Linear Arrays (5:18)
Creating Radial Arrays (5:13)
Scaling Objects (3:27)
Mirroring Objects (3:46)
Using the Clipboard for Copy and Paste (10:13)
Splitting Objects (7:17)
Creating Elements Consistently with Match Type Properties and Create Similar (3:39)
Aligning Objects (4:57)
Trimming and Extending Objects (6:28)
Offsetting Objects (4:32)
Pinning Objects in Place (5:51)
Deleting Objects (4:30)
Cutting and Joining Geometry (9:30)
Splitting the Face of an Element (4:06)
Applying Materials as Paint (3:41)
Measuring versus Dimensioning Objects (5:33)
Understanding Element IDs (3:16)
Understanding and Reviewing Warning Messages (3:36)
Modeling Essentials
Creating and Modifying Levels (9:45)
Creating and Modifying Grids (10:11)
Creating and Modifying Multi-Segment Grids (4:30)
Controlling Datum Visibility (8:04)
Limiting Visibility of Datum Using Scope Boxes (7:13)
Setting and Showing the Active Work Plane (6:50)
Creating Reference Planes (6:08)
Modeling Accurately with Length and Angle Snap Increments (4:29)
Working with Object Snaps (7:21)
Using Visualization Aids When Working in 3D Views (3:48)
Consultant Project Setup
Linking an Architectural Model (7:03)
Understanding Spaces (11:22)
Placing Spaces (9:21)
Placing Spaces Automatically (5:39)
Placing Space Separators (6:34)
Understanding HVAC Zones (8:12)
Creating HVAC Zones (6:01)
Design Analysis
Controlling Construction Types (6:58)
Understanding Building and Space Type Settings (7:12)
Understanding Energy Settings (10:35)
Working with Energy Analytical Models (6:16)
Performing Energy Simulations (8:52)
Calculating Heating and Cooling Loads (4:37)
HVAC Airside
Adding Mechanical Equipment (7:29)
Placing Air Terminals (8:37)
Placing Air Terminals on Ducts (3:33)
Creating Duct Systems (8:49)
Splitting Duct Systems (3:53)
Working with Duct Systems (8:19)
Understanding Duct Settings (6:04)
Modeling Ductwork (8:55)
Placing Duct Placeholders (5:44)
Defining Duct Routing Preferences (5:35)
Generating Duct Layouts (9:06)
Sizing Ductwork (8:13)
Understanding the Airside Loss Method (4:07)
Adding Duct Accessories (6:37)
Modifying Ductwork and Fittings (6:06)
Adding Duct Insulation (4:24)
Analyzing Duct Systems (6:47)
Checking Duct Systems (4:10)
Creating Duct Pressure Loss Reports (5:38)
Understanding HVAC Airside Scheduling (7:35)
Understanding HVAC Airside Tags (6:04)
General Piping
Understanding Pipe Settings (8:32)
Modeling Piping (9:33)
Placing Pipe Placeholders (5:39)
Defining Pipe Routing Preferences (6:54)
Adding Pipe Accessories (9:10)
Modifying Piping and Fittings (5:05)
Adding Pipe Insulation (4:13)
Creating Parallel Pipes (3:26)
Modeling Sloped Pipe (7:31)
Working with Piping Systems (9:26)
HVAC Piping
Creating Piping Systems (10:16)
Generating Pipe Layouts (8:47)
Sizing Pipe (7:23)
Analyzing Piping Systems (6:51)
Checking Piping Systems (4:17)
Creating Pipe Pressure Loss Reports (5:25)
Understanding HVAC Piping Tags (4:58)
Plumbing
Adding Plumbing Fixtures (7:34)
Using Copy and Monitor for Plumbing Fixtures (9:49)
Placing Pipe Connectors (4:07)
Creating Plumbing Piping Systems (9:22)
Splitting Piping Systems (3:48)
Creating Piping System Types (4:18)
Working with Piping Components (7:11)
Laying Out Plumbing Systems (5:44)
Creating Risers and Underfloor Views (6:52)
Understanding Plumbing Scheduling (8:06)
Understanding Plumbing Tags (7:16)
Electrical
Understanding Electrical Settings (6:05)
Specifying Demand Factors and Load Classifications (7:06)
Understanding Cable Tray and Conduit Settings (4:26)
Modeling Cable Trays (8:27)
Modeling Conduit (9:35)
Creating Parallel Conduits (3:47)
Adding Electrical Devices (7:38)
Creating Low Voltage Systems (5:05)
Power
Adding Electrical Equipment (9:48)
Placing Electrical Fixtures (7:08)
Creating Circuits (9:09)
Understanding Wiring Settings (4:49)
Wiring Circuits (9:35)
Connecting Mechanical Equipment and Other Power Loads (4:51)
Checking Circuits (3:26)
Creating Panel Schedules (7:33)
Creating a Panel Schedule Template (10:03)
Lighting
Understanding Lighting Fixtures and Photometric Data (4:09)
Placing Lighting Fixtures (7:54)
Using Copy and Monitor for Lighting Fixtures (9:38)
Adding Lighting Switches (5:13)
Creating a Switch System (3:55)
Powering Lighting Systems (7:24)
Analyzing Lighting Systems (3:43)
Understanding Lighting Scheduling (5:44)
Understanding Lighting Tags (5:54)
Annotation
Working with Text Annotations (8:25)
Using Keyboard Controls to Add Symbols to Text (3:15)
Checking Spelling in a View (4:09)
Finding and Replacing Text (3:35)
Modifying Text Type Properties (3:14)
Specifying Keynoting Settings (5:15)
Creating Keynotes (9:12)
Modifying Keynotes and Keynote Settings (6:48)
Creating a Keynote Legend (6:39)
Working with Symbols and Note Blocks (6:55)
Working with Legends (9:25)
Managing Arrowheads (4:20)
Dimensions and Constraints
Understanding Dimensions and Constraints (3:25)
Using Temporary Dimensions (5:41)
Modifying Temporary Dimension Settings (4:06)
Working with Permanent Dimensions (8:42)
Modifying Dimensions (7:23)
Modifying Dimension Graphics (8:04)
Modifying Dimension Text Appearance (9:18)
Creating and Modifying Dimension Styles (9:41)
Locking Dimensions (5:37)
Controlling Dimensions Using Equality Constraints (10:01)
Creating and Revealing Constraints (6:12)
Controlling Dimension Units (4:52)
Dimensioning Entire Walls (5:13)
Working with Spot Elevations (9:49)
Working with Spot Coordinates (5:26)
Working with Spot Slopes (3:41)
View Graphics
Working with Visual Styles (8:14)
Understanding Scale and Detail Level (8:10)
Understanding Plan View Range (5:28)
Understanding View Discipline (3:56)
Understanding View Templates (4:50)
Creating View Templates (6:09)
Applying and Assigning View Templates (6:14)
Creating View Types (5:37)
Understanding Object Styles (4:06)
Understanding Visibility and Graphic Overrides (7:04)
Creating Element and Category Overrides in a View (4:59)
Creating Filter Overrides (8:55)
Using Temporary Hide or Isolate and Viewing Hidden Elements (6:34)
Using Temporary View Properties (6:17)
Understanding Crop Regions (7:08)
Creating a Non-Rectangular Crop Region (3:09)
Understanding Annotation Crop Regions (4:38)
Configuring System Family Coarse Scale Cut Patterns (3:05)
Understanding Graphics Mode Options (7:02)
Understanding Saved View Conditions (6:13)
Views and Sheets
Creating Plan Views and Reflected Ceiling Plan Views (5:12)
Creating a Plan Region (4:08)
Creating Building Elevation Views (9:31)
Creating Interior Elevation Views (6:38)
Creating Framing Elevation Views (6:53)
Changing the Elevation Symbol (3:51)
Creating Section Views (9:42)
Segmenting Section and Elevation Views (5:00)
Creating Callout Views (7:52)
Sketching a Callout View (3:48)
Creating Drafting Views (4:24)
Creating a Reference View (5:27)
Duplicating Views (8:10)
Creating Matchlines and View References (8:19)
Creating Additional View References (5:46)
Creating and Using Sheets (10:12)
Working with Viewports on Sheets (4:44)
Aligning Views on Sheets with a Guide Grid (3:51)
Using a Sheet List and Placeholder Sheets (6:53)
Creating Custom Titleblocks (7:47)
Creating a Key Plan (8:07)
Managing Sheet Issues and Revisions (7:18)
Creating Revision Clouds and Tags (6:27)
Adding a Revision Schedule to a Titleblock (4:35)
Creating Supplemental Drawings (6:40)
Printing and Publishing
Introducing Printing in Revit (1:25)
Printing and Managing Print Settings (9:11)
Printing to PDF (7:31)
Managing Projects
Managing Project Information (4:56)
Understanding How the Location and Site Relate (5:33)
Specifying a Project Location (7:52)
Understanding Coordinate Systems (8:20)
Working with Coordinate Systems (10:12)
Relocating a Project (5:30)
Rotating True North (7:24)
Rotating Project North (6:22)
Mirroring a Project (3:45)
Managing Settings
Understanding Model and Drafting Patterns (6:10)
Managing Fill Patterns (9:18)
Managing Materials and Material Libraries (9:26)
Managing Material Properties and Material Assets (10:59)
Managing Line Styles (4:43)
Managing Line Weights (5:04)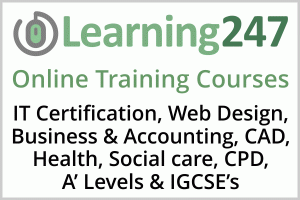 Revit MEP 2016 Beginner to Advanced Training DVDs