Supporting and Managing Learning in Education FdA
Description
Typology

Foundation degree
Description
This course offers you a flexible programme of academic study to develop and improve your role in either a primary or secondary school or a college or other post-compulsory organisation.
Facilities
Bradford (West Yorkshire)
See map
Great Horton Road, BD7 1AY
Questions & Answers
Ask a question and other users will answer you
Achievements for this centre
This centre has demonstrated its quality on Emagister
Course programme
You will spend one day each week in College and a minimum of two days equivalent study in your educational setting. Time spent in an educational setting may be on a paid or voluntary basis and it is your responsibility to arrange this placement. A strong element of work-based learning ensures that your studies directly apply to your practice in education.By the end of the course you will be able to: Appreciate the variety of roles played by professionals and practitioners in education and become better in your own role Develop personal skills and a broad understanding of educationIdentify your own place and contribution to educationDevelop the personal and professional skills to make that contribution.Understand and contribute to current national initiatives.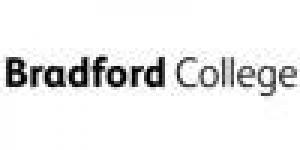 Supporting and Managing Learning in Education FdA