Verification of Death Course (Accredited Online)
Take the first step on an incredible journey!
Description
Typology

Course

Methodology

Online

Online campus

Yes
Support service

Yes

Virtual classes

Yes
Description
Emagister added to its catalogue the Verification of Death Course offered by Unicare. With this program, you will be ready to give your career a boost and improve your CV.

Once you have completed all the online learning materials for this course, you will be required to complete an online assessment. If you fail the online knowledge test, do not worry – You are given 5 chances to revise the e-learning materials and retake the course at no extra charge.

All our clinical online workshops are accredited and in line with the universally accepted Continuous Professional Development standards. The CPD standards require a robust process of content development, peer review and compliance with the relevant regulatory requirements. Once you have successfully completed the knowledge test, you will be sent a CPD accredited certificate via email.

This course aims to develop your knowledge of recognising death and also, the process of verifying it.

This Recognising and Verifying Death online training course will enable students to gain an understanding in the nurse verification process including recognising death, legal implications and aftercare of the deceased (Online Knowledge).

Request more information about this course now! Contact Unicare through Emaigster.
Facilities
Starts
Different dates available
Places sold out
Questions & Answers
Ask a question and other users will answer you
Subjects
Pharmacology

Biology

Materials

Anatomy

Accredited

Nurse

Nurse training

Clinical management

Documentation

Person centred care

Diagnosis

Nurse

Clinical Management

Expected death

Recognition of death
Course programme
Course Content
Accredited Online Verification of Death Course
Develop your knowledge in recognising death and the process of verifying death.This Recognising and Verifying Death online training course will enable delegates to gain an understanding in the nurse verification process including recognising death, legal implications and after care of the deceased (Online Knowledge)
LEARNING OUTCOMES
Understand what constitutes an "expected death"
Identify and recognize the clinical signs of death
Understand how to perform a relevant clinical examination
Terminology including certification, verification & expected death
Diagnosis and recognition of death
Communication and difficult conversations
Understand of the legal and professionals framework in relation to the verification of expectant death
Understand the role of the Coroner and the related legal issues
Person centred care
Documentation – recording the fact of death accurately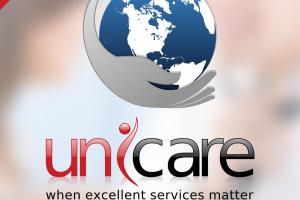 Verification of Death Course (Accredited Online)