Access to Higher Education (A2HE) - Teaching (Education)
Description
Access to Higher Education (A2HE) - Teaching (Education) LocationCranford Avenue Course Overview Apply Now If you are over 19 and wish to move onto higher education but either lack the formal entry qualifications or feel the need to develop confidence and regain practice in study methods, then our Access to Higher Education (A2HE) course is for you. Our course is nationally validated through APTed awards, and is entered in the National Register of Access to Higher Education courses, to which higher education establishments refer. This course will help you to gain a university place to study in a range of vocational degrees. Weymouth College offers a number of different A2HE diplomas: Humanities, Science, Forensic Science and Education. An encouraging and friendly environment, created by staff and fellow mature students, means that we have a very good track record in helping adults get to university. We offer you support and advice throughout the process of applying to university including preparation for interview.
Questions & Answers
Ask a question and other users will answer you
Subjects
University

Options

English

Staff

Confidence Training

Access

IT

Teaching
Course programme
This course is intended for those returning to learning. However, due to changes made by the awarding body and in order to maximise your potential for entry into HE institutions, we now require applicants to already possess or obtain a GCSE English and Maths grade A – C prior to entry. GCSE Fast-track courses may be offered in January for anyone who has recently obtained a grade D. However, if these are not available or not appropriate at the time of application you may have to consider taking the one year Pre-Access course (GCSE English & Maths) or if you only need one subject an you may also consider an evening class. (You can search and apply for the Pre-Access course on the website course finder). Applicants aged 19+ will initially be contacted by our Careers staff prior to interview to ascertain appropriate Diploma routes and entry requirements. All applicants are required to take an initial assessment in English and Mathematics before being invited to attend an informal interview to establish your motivation and commitment towards study. You must also show sufficient life experience and commitment to independent study. The A2HE course is a full time, two days a week (Thursday and Friday) programme. Please ensure that you are able to devote this time in addition to completing assignments at home. All diplomas are taught over 34 weeks together with a minimum of 8 hours directed private study per week. Course Content The core component of the A2HE course will help support you in returning to education, developing your confidence in writing, computing and presentation skills. The course is taught through a combination of lessons, group discussions, seminars and tutorials. The philosophy underlying the course is that you should be actively involved in the learning process. Your experience will be seen as a valuable resource. Independent study techniques will be encouraged throughout the course and you must be prepared to devote an agreed amount of time per week to study at home. There are five different diplomas available. Availability of subject options is dependent on the number of applications received; your options will be discussed at interview. You must complete the core component plus at least three subject options: Literary studies • English language • Psychology • History • Sociology • Biology • Chemistry How will I be assessed? You will be assessed through coursework and development of portfolios of evidence. While there are examinations at the end of the course, they do not count towards your achievement, but are designed to prepare you for this type of assessment at university. Coursework consists of written and practical assignments and presentations. On completion of the course you will receive an APTed awards Access to Higher Education Diploma in accordance with the requirements of the national validating body QAA, who provide the National Kite-Mark. Progression BSc or BA in a related academic subject (with an option of progressing into an additional qualification such as a Master's Degree)*. The course is excellent preparation if you wish to follow a wide range of studies at university, especially if you are interested in a vocational degree. The successful completion of an A2HE programme is regarded as an acceptable form of matriculation (admission) by universities and colleges however, it is important to note that each university sets its own entry requirements so you will need to research these carefully. You will be able to apply to universities and colleges of higher education throughout the country or you could choose to continue to study at a higher education level at Weymouth College. Your application to higher education courses will be considered more seriously and more sympathetically as a result of your attendance on this course but places are not guaranteed. The Higher Education Advisor at Weymouth College can assist in helping you research university options and potential career choices. We will give you support and advice in gaining a place in higher education through the UCAS and other entry schemes. This course offers progression routes to teaching and education based degrees. *Students are advised to check university requirements before selecting pathways and subjects. Fees The course fees for all students for the Forensic Science diploma for 2016/17 have not yet been set. However, as a guide the tuition fees for 15/16 for applicants aged 24+ were £3384 and £1200 for applicants aged 19-23 at the start of the course Additional costs include £5 refundable HE Centre pass and a £24 College parking permit if applicable. *Note – All costs may be subject to change. If you are aged 24+ at the start date of the course you will be eligible to apply for a 24+ Advanced Learning Loan. See www.gov.uk/advanced-learning-loans for further details. The College will be holding workshops to help applicants with the application process from April 2016 and successful applicants will be contacted with further details. Student Finance England will 'write off' any outstanding 24+ Advanced Learning Loan balances you owe for an Access to HE course once you complete a higher education course. This means you don't have to repay it If you are aged 19-23, unemployed and in receipt of a state benefit, you may be entitled to a fee reduction if you are using the qualification as a route to work and believe the skills training will you to do so. All other charges will need to be paid in full. To qualify for the fee reduction an up to date award document, or a letter from the benefit agency, must be shown at the time of enrolment. THIS SECTION HAS BEEN UPDATED AS ABOVE: All fees quoted are for British/ EEA Citizens with settled status who have been resident in an EEA country for the last 3 years or have exceptional circumstances or exceptional leave to remain. If you are in any doubt as to your status please ask for advice on enrolment. Please contact our Information Centre for details of costs and concessions on 01305 208808 or email: Refund of fees will only be paid in the event the College cancels the course, or if you notify the College of your intention to withdraw from the course 2 weeks prior to the start date. Rehabilitation of offenders: To help us look after students and assess risks, you will be asked to declare any unspent criminal convictions when you apply to do a course at Weymouth College. We are committed to providing an inclusive learning environment for all. We welcome people with additional learning needs and/or disabilities and those from diverse backgrounds in all minority groups within the community, ensuring students receive fair treatment when studying at Weymouth College. Copies of the College's Equality and Diversity policies can be found in the Library.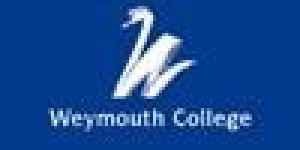 Access to Higher Education (A2HE) - Teaching (Education)