Advanced Diploma in Business Management (ABE) LEVEL 6
Description
Typology

Course

Location

London
Description
This programme has been developed as an introductory study to the areas of Advanced Diploma in Business Management.
Suitable for: Anyone wanting a qualification as a start to a career in Advanced Diploma in Business Management.
Facilities
26-29 Shoreditch High Street Bishopsgate, E1 6PG
Questions & Answers
Ask a question and other users will answer you
Course programme
Advanced Diploma in Business Management

About The course

Business Management (BM)
The Business Management programme provides a professional qualification that may be used to prepare directly for a career in business, or to gain advanced entry onto a range of professional qualifications and university degrees in the UK and other countries. The programme provides students with an appreciation of the theoretical issues currently involved in the study of business and a range of practical skills which will enhance their value to potential employers. Major themes running throughout the programme include Management, Finance and Accounting, Marketing and IT.

Syllabus

The three compulsory papers are:
Corporate Strategy and Planning Managing in Organisations International Business Case Study
Plus two from the following options:
Strategic Marketing Management Strategic Human Resource Management for Business Organisation Corporate Finance Managing the Information Resource Islamic Finance
Entry Requirements

Applicants must have attained one of the following entry qualifications:
ABE Diploma in Business Administration. A degree awarded by a recognised UK or overseas University. Other recognised qualifications of approved overseas Institutions of Higher Education.
Qualification: Advanced Diploma in Business Management
Awarding Body: The Association of Business Executives (ABE)
Examinations Examinations
Duration: 1 Year
Mode of study: Full time/ Part time
Start Dates: January/ July/ September
Course Fees: £2995.00(P/Y) (F/T),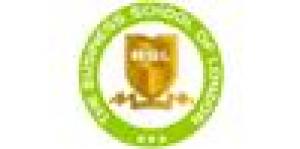 Advanced Diploma in Business Management (ABE) LEVEL 6