Course not currently available
Awarding Body approved Evacuation Chair Trainer
Description
Typology

Course

Level

Beginner
Class hours

6h

Duration

1 Day
Description
The Evacuation Chair Trainer course is over 1 day and costs only£195+VAT. This NCFE approved Evacuation Chair Trainers Course is for persons who wish to assess the use of the Evacuation Chair Trainer in the workplace.
To take into account
There are no requirements for the course although this would be a good course for those who are already Manual Handling Trainers.
Questions & Answers
Ask a question and other users will answer you
Achievements for this centre
All courses are up to date
The average rating is higher than 3.7
More than 50 reviews in the last 12 months
This centre has featured on Emagister for 11 years
Subjects
Trainer

Assessor

Health and Safety

Lifting

Aftercare when out of building

Getting a person into the Evacuation Chair

Carrying the Evacuation Chair

Assessing Evacuation Chair Use

Evacuation Plans

Teaching
Teachers and trainers (1)
Paul Horsburgh
Training Manager
Course programme
The Evacuation Chair Instructors course includes the following:
Health and Safety at Work
Evacuation Chair Training
Getting a person into the evac chair
Introduction to Emergency Evacuation Plans
Carrying the Evac Chair
Lifting the Evac Chair
Evacuation Chair Limitations
Aftercare when out of the building
Assessing Evacuation Chair Use
Teaching these of Evacuation Chair
Additional information
Evacuation Chair Trainer (to teach and assess the use of the evacuation chair in the workplace)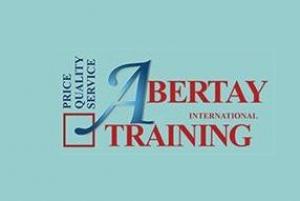 Awarding Body approved Evacuation Chair Trainer