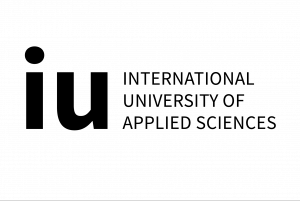 Jumpstart your career in the most famous job of the 21st century with the Bachelor Data Science offered on Emagister and endorsed by IUBH Online.

Data Scientist has been famously described as the job with the highest potential of the 21st century. Why? On the one hand side, the field offers a diverse mix of capabilities, skills and corresponding opportunities for specialisation that never gets boring. On the other hand, data science, i.e. the generation of insights and value from raw data is the fulcrum of truly digital businesses across all sectors. Here, data informs not only the optimization of existing processes. Even more importantly, it is the key enabler of entirely new business models.

Our international bachelor programme is an ideal opportunity to acquire the relevant skill-set, getting a headstart on your competition. Our graduates are going to take implementing roles in the current data revolution.

Define your career now! Learn more information about this programme contacting IUBH through Emagister.
Questions & Answers
Ask a question and other users will answer you
Opinions
Works good.

Good.

I want to join this course.
Agbolahan Adekoya
About the course:
Works good.
Would you recommend this course?:
Yes
alok kumar singh
Would you recommend this course?:
Yes
Homayon Yousef zeh
About the course:
I want to join this course.
Would you recommend this course?:
Yes
Hassan ibrahim khalil
Would you recommend this course?:
Yes
lina johana neira diaz
About the course:
awesome.
Would you recommend this course?:
Yes
See all
This centre's achievements
All courses are up to date
The average rating is higher than 3.7
More than 50 reviews in the last 12 months
This centre has featured on Emagister for 1 years
Subjects
Database

Data science

Data Mining

Data analysis

Data Protection

Data Collection

Data Management

IT Law

IT

IT Security
Course programme
Bachelor Data Science
The Bachelor programme in Data Science lays the proper foundation for a fantastic career in data.
You will understand the mathematical and statistical fundamentals of data analysis, as well as getting a solid overview of current machine learning techniques.
You will gain expertise in modern data handling technologies at scale.
Software engineering for data-intensive applications will be an integral part of your curriculum.
Our unique approach combines lectures and seminars with hands-on projects. During the course of your studies, you will acquire a portfolio of projects to demonstrate your skills.
You can specialise and qualify in your choice of three areas.
A wide range of electives allows you to expand your knowledge of application domains.
Additional information
Bac