Best Software QA Testing Tools Online Training
Description
Typology

Training

Level

Beginner

Methodology

Online
Duration

2 Months

Start

Different dates available
Description
The QA sessions offered by QA Testing Trainings, a place holder of H2k Infosys are reliable,admirable..
Here we offer a wide range of variety of courses which are related to QA testing tools,Java ,Dot net,SAP and many other technical courses. Our instructors are highly professional and they are expertise in each and every subject.. We are offering courses that are merely affordable by a common man. Our charges are very negotiable. The training sessions are quite flexible and each student will be given access to Cloud facility so that the students can access the lab for free.

The students will be having the privilege of paying once and they can be accessing the videos,study materials and classes for life time. Thus the tagline of our institution is "One Time Pay-Life Time Access"..

Once the training is completed,the students will be helped with Resume preparation etc. We will be conducting Mock Interviews which will help the students to avoid the fear of attending the real interviews.

Once all the training sessions are completed,the training undergone student will be awarded with the Certification which will help him in the future. Besides all these things,we assure you with 100% Job Assistance.

Thus H2k Infosys is known for delivering its best in the fields of its respective subjects training.
Facilities
Starts
Different dates available
Now taking bookings
Questions & Answers
Ask a question and other users will answer you
Subjects
Basic IT training

Resume Preparation

Attending Mock interviews

Interview Skills
Teachers and trainers (1)
Course programme
Module 1: Manual testing
Module 2: How to write Test cases on Telecom,Health Care projects
Module 3: HP Quality Center | HP ALM - Application Life Cycle Management
Module 4: SQL - Structured Query Language
Module 5: UNIX/LINUX Operating System
Module 6: HP QTP | HP UFT Training - Automation testing
Module 7: HP Loadrunner - Performance Testing
Module 8: Review all the sessions and focus on CMM,Configuration Management and other Quality Controls, Resume Building
Module 9: SAP Testing
Module 10: Web Services Testing/ SOA/ SoapUI Training
Module 11: ETL Testing Training, Data Warehouse Testing
Module 12: Mobile Application Testing Training
Module 13: Business Requirement Document | Functional Requirement Document( FRD, BRD) review. Design and execute Test Paln,Test Cases on Baning/Finance domain.
Module 14: Live Project work session on Health Care Domain. Business Requirement Document - BRD on Health Care Domain.
Module 15: Live Project work session on Telecom Domain.
Business Requirement Document (BRD) review on
Telecom Domain Functionality
Additional information
bfhbhsdbcjhbjhcvhn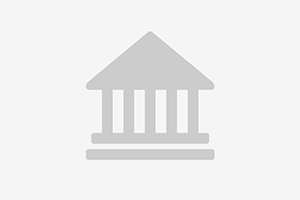 Best Software QA Testing Tools Online Training