BTEC Level 4/5 HNC/HND in Applied Biology (Pearson)
Description
Typology

Course

Location

Wolverhampton
Start

Different dates available
Description
If you want a career in the health or science industry the BTEC Higher National Certificate/Diploma (HNC/D) in applied biology will equip you with the skills, knowledge, understanding and personal qualities to work in a biologically-based field and enable you to progress to the second or third year of an undergraduate degree or further professional qualification in applied biology or a related area. The course covers a range of areas from the molecular understanding of cells to the fundamental concepts of ecology and how they may be applied to the modern world. The course is run over two years – in the first year you will complete the HNC diploma and in the second year you will consolidate your learning and develop your skills and knowledge further by studying modules in more depth, leading to the full HND qualification.
Facilities
Wolverhampton (West Midlands)
See map
Starts
Different dates available
Now taking bookings
To take into account
To access this course you are required to have: 2 A Levels – in biology and chemistry OR BTEC Level 3 qualification in applied science Plus Good written and oral English Evidence of an interest or involvement in the science/healthcare industry Acceptance for the course is based on academic qualifications and reference and you will be required to attend an interview with a member of the college's admissions team.
Questions & Answers
Ask a question and other users will answer you
Course programme
During the course you will study the following modules which will provide you with a sound knowledge base for progression into employment or further study: Cell biology Biochemistry of macromolecules and metabolic pathways Physiology of cellular systems in animals Laboratory techniques for applied biology Analysis of scientific data and information Neurophysiology and homeostatic control of the human body Pharmacological principles of drug actions Ecological principles and their applications What skills will I gain? By studying this course you will: Gain an understanding of the structure of a cell and its specialist role in the multicellular organism Develop practical skills and examine the chemical characteristics of amino acids, monosaccharides, nucleotides and fatty acids Gain an understanding of the structure of the main physiological systems and how they function Develop practical skills commonly used in practical biology Develop skills in mathematical and statistical techniques used in the analysis of scientific data Gain an understanding of cellular communication Learn how to analyse clinical data and understand pharmacokinetic processes Gain an understanding of the delicate balance and interaction of life on our planet Develop skills in ecological research How will I be assessed? Throughout the course you will be assessed in the following ways: Exams Course work What can I do next? Completion of the course will enable you to: Work in a biology-based field Progress to the second (HNC) or third (HND) year of an undergraduate degree Study for a further professional qualification in applied biology or a related area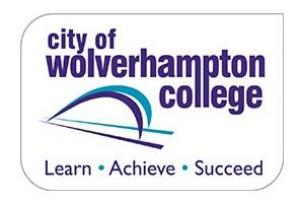 BTEC Level 4/5 HNC/HND in Applied Biology (Pearson)