Business Administration City & Guilds NVQ Level 2
Description
Typology

NVQ

Location

London
Description
This course is for those who want to develop further skills in administration that will build on theoretical and practical activities in a simulated working environment, or as part of real work. The units of study are responsibilities at work, business environment, health & safety, and information technology. You will also develop your key skills in the areas of ICT and Functional Skills.
Important information
Government funding available
To take into account
You will need to be at least 17 years of age and hold a Level 1 literacy qualification, have passed the NVQ 1 or equivalent, and pass the initial assessment at the appropriate level. A reference will be required.
Questions & Answers
Ask a question and other users will answer you
Course programme

Course Code:
NV2MBUS2

What will I learn?
This course is for those who want to develop further skills in administration that will build on theoretical and practical activities in a simulated working environment, or as part of real work. The units of study are responsibilities at work, business environment, health & safety, and information technology. You will also develop your key skills in the areas of ICT and Functional Skills. This is an ideal course for ESOL learners as it allows them to develop their use of literacy as well application of ICT in the working environment.

How will I be taught?
This course is taught in a classroom and workshops, but assessments are completed in the simulated working environment, where real work is done by the learner under limited supervison of the assesor.

How will I be assessed?
You will be continually assessed through homework and assignments.

What could I do next?
You could progress to NVQ Business Administration, BTEC National Diploma in Business, AAT NVQ in Accounts Level 2 or OCN Access another Level 3 course within the College.

How would this benefit my employer?
Learners will have developed a range of administrative skills and knowledge which will help you to improve performance and effectiveness within the working environment.

Option 1
Option 1
Starts: September 2009
Ends: July 2010

Course length: 1 year

Location: Tottenham Site

Option 2
Option 2
Starts: September 2009
Ends: July 2010

Course length: 1 year

Location: Tottenham Site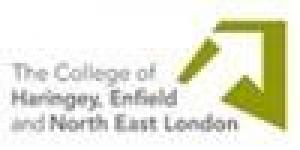 Business Administration City & Guilds NVQ Level 2