QCA accredited; CPD accredited; CILEx accredited
CILEx Level 3 Course | Legal Secretarial Training
Blended learning in London
Description
Typology

Intensive workshop

Level

Intermediate

Methodology

Blended

Location

London

Duration

6 Months
Start

Different dates available

Delivery of study materials

Yes

Support service

Yes

Examinations- physical attendance required

Yes
Description
This is a fully accredited course by the national QCF, CPD, City & Guilds and of course CILEx itself. This is the gold standard for Legal Secretarial training. Legal firms look favourably on this certification as the student will have a wide knowledge of what is expected of them.
Facilities
32 Ludgate Hill, London, EC4M 7DR
Starts
Different dates available
Now taking bookings
To take into account
The course will provide the student with a full range of materials and professionally qualified training to prepare for the assessments and exams needed for certification. This will in turn assist them greatly in being a proficient legal secretary.
The course is suitable for those with previous administration or secretarial experience or who have undertaken quality secretarial training including MS Office.
Students should have a sound level of education and fast typing speed plus proficient knowledge of MS Word.
CILEx Certificate accredited by CILEx and City & Guilds.
This intensive course is taught by a legal professional who will review and discuss your coursework, at the various stages, at a time that suits you. Therefore the student will be well prepared for the final assessment.
Souters will email course content, schedule, map, registration form and information on the history of Souters. This will be done the same day as the request.
Souters will assist in getting your CV job-ready and suggest interview tips. We also advertise job vacancies on our website and on our in-house notice board. This is done weekly. We do also send CVs to any company that approaches us for new graduates. In this case the CV will be sent only on the student's instructions.
Yes. Souters offers instalment payment. This is done, together with the student's agreement, and an instalment plan is drawn up that best suits the student.
Yes, your tutor is available to assist with your problem. This can be done by email, phone or face to face.
Questions & Answers
Ask a question and other users will answer you
Subjects
Create business documents

Create complex legal documents

Amend and format documents

Format complex tables

Interpret amendments

Check calculations

Audio Typing

Complex legal terminology

Court system

Health & Safety

Risk Assessment

Employment Legislation

Manage information systems

Policies & Procedures

Identify need for development

Team Work

Negotiate priorities

Resolve conflict

Plan & monitor resources

Plan an event or meeting
Teachers and trainers (1)
Course programme
The subjects cover:

Create business / complex legal documents to house style from manuscript / printed text
·amend / format layout and text including the use of automated functions
·create and format complex tables
·comply with written instructions and interpret amendment and correction signs
·route originals/copies/printouts as instructed
·perform and check calculations in documents
·name, save, print draft / final copies of documents, as instructed.
Audio transcription
· transcribe business and legal documents from audio
·follow, interpret, implement audio conventions / instructions with complex legal terminology.

Structure of the legal system and the legislation in a legal office
·structure and personnel in the court system
·personal rights / responsibilities of staff to maintain H&S and secure working environment
·carry out a basic risk assessment to monitor hazards to self and others
·the employment legislation in an office.
Understand the information and communication equipment and systems
·the use of different information management systems
·evaluate information systems and suggest improvements
·compare and evaluate manual / electronic communication systems
·make recommendations for improvement
·produce documentation according to organisational policies and procedures.
Understand the importance of continuous improvement within a legal office
·importance of individual continuous development in the working environment
·techniques for identifying individual needs for development and opportunities
·evaluate the use of different improvement techniques used by an organisation
·make recommendations for improvements to work practices.
Understand the importance of effective team working within a legal office
·the benefits of team working
·the characteristics of a productive team and how to maintain it
·ways of negotiating priorities with team members and others
·how to resolve potential conflict in a team
·how to plan and monitor resources.
5. Plan or coordinate an event
·select appropriate venues for different types of internal and external events
·plan each stage of an event / meeting; resources and activities to be carried out
·how to monitor the progress of event preparation in order to meet targets
·prepare information and documentation for delegates
·techniques and reasons for evaluating the success of an event.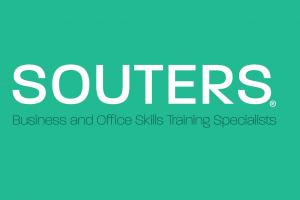 CILEx Level 3 Course | Legal Secretarial Training