Colour Consultant -Therapeutics for Interior Design
Description
Typology

Training

Level

Intermediate

Methodology

Distance Learning

Class hours

60h

Duration

6 Months
Start

Different dates available

Online campus

Yes

Support service

Yes

Personal tutor

Yes
Description
This specialist colour course teaching you how to use the mood-enhancing qualities of colour and light in interior design to create different atmospheres and affects.
Suitable for: Anyone interested in the healing power of colour to affect your moods and well-being. This course complements and extends your knowledge of the use of colour in interiors, graphic or fashion design. Also suitable for psychologists and complementary practitioiners who would like to use colour to create healing environments.
Facilities
Starts
Different dates available
Now taking bookings
To take into account
Training to become a specialist Colour Consultant for interior design and architecture, paint and product development and manufacturing ranges.
Anyone who wants a career in colour consultancy and who is interested in colour in interior design, and how it can be used therapeutically to improve mood and health. Practicing designers, therapists, teachers and people working in marketing will find this course interesting and useful to further their career.
None. Good English language skills. Interest in interior design and colour.
Diploma in Colour Therapeutics for Interior Design.
Colour Therapeutics for Interiors focuses on colour psychology and colour therapy and how to create balanced and harmonious colour schemes to increase health and well-being.
You will be guided to the webpage on the Iris School of Colour website, and sent details how to apply, study and payment options.
You can enrol onto this course at any time and study at your own speed. Most people take around 6 months to finish if they study part-time, but the course is valid for one year.
Questions & Answers
Ask a question and other users will answer you
Subjects
Colour therapy

Colour Schemes

Colour co-ordinating

Color psychology

Color counselling

Color psychology Diploma course

Colour therapy course

Color & Design using color therapy

Colour consultant for interiors

Colour forecasting
Teachers and trainers (1)
Suzy Chiazzari
Principal
Principal of the Holistic Design Institute. Renowned holistic design and colour therapist with over 20 years experience. Best-selling author of 8 books on colour and design.
Course programme
Colour Therapeutics for Interiors
This course is specially designed for students with a special interest in the healing power of colour to affect our moods and our health. It is suitable for anyone who wishes to have a deeper understanding of colour so they can specialise in colour consultancy. The course teaches you how to use colours in both home and workplaces, thus creating a more relaxing and harmonious interior environment. It also can be helpful for artists and people developing careers in fashion, graphics, marketing and product development.
SUBJECTS COVERED
Light and the spectrum colours (includes a colour wheel and lecture CD)
The psychology of Colour
The healing qualities of colours
Creating a colour energy balance
Environmentally friendly paints and finishes
Natural and artificial light, therapeutic lighting
Colours for entrances and living rooms, bedrooms, bathrooms, childrens rooms
Colours for the workplace and company colours
Colours in the community including colours for the elderly
Continuous assessment with project type examination
Additional information
Payment options: Accredited Home Study Diploma in your own Study in your own time. Available via email, CD or workbooks (UK) Iris International School of Colour Therapy. IWOC accredited. Expert Tutor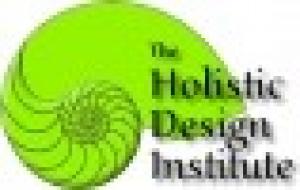 Colour Consultant -Therapeutics for Interior Design