The live online version of the IAC's main CPD
Save 3%
Consciousness Development Programme Online - eCDP
Description
Typology

Course

Methodology

Online
Class hours

30h

Duration

3 Weeks
Description
The eCDP, a 30-hour program, is designed to provide participants with information for learning to leave the body with control, and to be able to take advantage of all the spiritual development benefits that come with that ability.

The CDP has received international acclaim and awards as a transformative and beneficial program in the life of the participant.

The method used by the IAC is based on self-control. The course aims to teach not only the process and techniques for leaving the body, but also all of its positive effects, in order for the participant to achieve greater awareness and spiritual development.
To take into account
Some of the benefits and main topics of the eCDP, among many others, are: Understanding non-physical dimensions or realities Having direct practical experiences in the spiritual planes Studying the non-physical bodies and their features Contacting our spirit guides and learning their characteristics Practising over a dozen OBE techniques Development of paranormal abilities Losing the fear of death Getting information about our life purpose or task Using OBEs as a tool for assisting others Psychic awareness and energetic protection Multiple or extraphysical (astral) dimensions
Anyone interested in out-of-body experience (astral projection / astral travel), bio-energy (chi, prana), consciousness, evolution, self-improvement and spirituality
None, everyone is welcome!
Many OBE techniques will be given to participants as homework to do during the period in which they are taking the classes, and there will be time in subsequent classes for participants to seek personalised feedback on their experimentation with the techniques so that they can go on developing their own skills effectively. In this fashion, participants will receive the theory and get to practise and improve.
The most comprehensive course on out-of-body experience and other psychic phenomena out there at the moment...
Questions & Answers
Ask a question and other users will answer you
Subjects
Holistic therapy

Energy Healing

Healing

Alternative Medicine

Chakra

Aura

Consciousness

Consciousness Development

Anatomy and Physiology

Psychology

Astral Projection Technique

Holokarma

Bioenergy
Teachers and trainers (1)
IAC Instructors
Instructor / Researcher
Course programme
CDP Structure
The full list of topics covered in each week are below:
Week 1 (10 hours):
Basis of projectiology and conscientiology
Analysis of the non-physical bodies
Benefits of the OBEs and other psychic phenomena
Bioenergy (chi, prana) and its different types
Three bioenergy techniques including self-defense technique
Qualities of individual and environmental energies to develop extrasensory perception, energetic self-control and healing
Preparation for the out-of-body experience
Levels of lucidity outside the body
Types of out-of-body experience
Analysis of extraphysical (astral) dimensions
Week 2 (10 hours):
Five techniques to facilitate OBEs
Altered states of consciousness
Paranormal phenomena
Parapsychic perceptions
Instructions and tips on how to provoke OBEs
Death or the process of discarding the body
Interaction with and identification of non-physical beings (inside and outside the human body)
Advanced non-physical beings (extraphysical helpers / mentors)
Needy non-physical beings
The mentalsoma and its role in evolution
Types of intelligence
Physical life and the application of the mentalsoma
The evolutionary process
Death and the mentalsoma
Types of evolutionary maturity
Week 3 (10 hours):
Four techniques to facilitate OBEs
Cosmoethics and universalism
Mentalsoma projection technique
Holokarma
Existential programme (life task or life plan)
Period between lives
Self-mimicry vs lucid life planning
Existential recycling and inversion
Evolutionary levels and the evolutionary duo
Homo sapiens serenissimus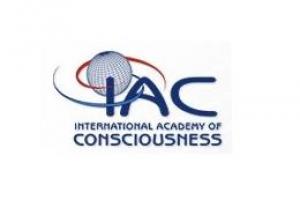 Consciousness Development Programme Online - eCDP