Creative photography and portfolio development
Description
Typology

Course

Location

Wiltshire
Start

Different dates available
Description
2. Course description The course is aimed at any local photographer who is competent at creating interesting images and knows how to use their camera but would like a clearer direction on how to take their photography forward - for example as a commercial photographer, serious amateur or photographic artist. Though a series of seminars, lectures, assignments and critical assessments, the course will give you freedom to find your own style and direction in photography and consolidate your technical and artistic understanding of what makes a good photograph. At the end of the year you will have built up an 'applied' knowledge of photographic production and post production and created your own portfolio of images. You will also exhibit your work at an end of year show.
Facilities
Starts
Different dates available
Now taking bookings
Questions & Answers
Ask a question and other users will answer you
Subjects
Production

Camera

Photographer

Post Production
Course programme
3. Entry requirements An informal interview with the tutor, Peter Dawes, is required. Please note that for terms 2 and 3 of this course, you have to have completed the previous terms. This course is suitable for students who: Wish to study a creative ' leisure' based advanced photography course Have sound/strong knowledge of photography and photographic image making Want to prepare for an exhibition or commercial portfolio Want to develop their existing skills and knowledge of photography and develop a personalised style to image taking, processing and printing Want to understand the contextual and historical routes of important photographic movements Want to develop their understanding of photography as an art form Want to bypass formal or academic based course work and strive toward a kite mark qualification. For example A - Level photography or The Royal Photographic Society (RPS) - Licentiateship and Associateship panels Want to prepare for a higher education qualification in photography but have been out of academic study for a while Adult students who have a strong understanding of their camera and some knowledge of Photoshop as a post production digital darkroom 4. Equipment required You should bring with you Your Camera and your imagination Digital Photographic Paper (A4 or A3) Your enthusiasm and imagination Note: Each 10 week block of learning will be assessed through class work assignments 'homework' tasks and group based critical reviews. Each 10 week block will allow for individual tutorials based on the main theme of each block and there will be an opportunity for students to prepare a commercial photographic folio. Interview RequiredAn interview is required for this course. 5. Assessment method Assessment is informal, based on your personal targets and the learning outcomes and will be undertaken regularly with you by the course tutor. There are no final qualifications associated with this course.
Additional information
1. Qualification detail Qualification name Non regulated Community Learning provision, Crafts, Creative Arts and Design Awarding organisation Generic award - no awarding body Course type Part time Course start date 02 May 2017 Price £158.00 Funding information Advanced Learner Loans available Attendance pattern Evening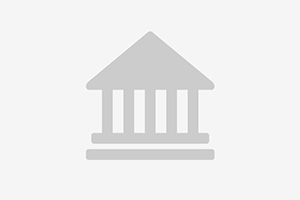 Creative photography and portfolio development