Diploma in Occupational Health and Safety Level 5
Description
Typology

Course

Level

Advanced
Location

London

Duration

9 Months
Description
The candidate will have a significant degree of authority and autonomy and be in a position to influence policies and procedures in their organisation, take a leadership role and promote good health and safety practice and to implement changes relating to health and safety. Candidate will report to, or be part of the senior management team and they will be aware of cost implications and budgetary controls and may be budget holders. To achieve the full NVQ Level 5 Diploma in Occupational Health and Safety Practice qualification, a candidate must demonstrate their competency, knowledge and understanding by completing the eleven mandatory units. This qualification allows candidates to learn, develop and practice the skills required for employment and/or career progression in the health and safety sector.
Facilities
Starts
Different dates available
Places sold out
Questions & Answers
Ask a question and other users will answer you
Achievements for this centre
All courses are up to date
The average rating is higher than 3.7
More than 50 reviews in the last 12 months
This centre has featured on Emagister for 11 years
Subjects
Behavioural Safety

Ethics

systems

Team Training

Occupational Health Safety

Safety Management

Professional development

Occupational Health

Monitoring systems

Safety Culture

Safety emergency
Course programme
Mandatory NVQ Units (3654-06) Unit Code Unit Title Unit 402 Develop and implement effective communication systems for information health and safety Unit 510 Promote a positive health and safety culture Unit 511 Develop and Maintain individual and organisational competence in health and Safety Matters Unit 512 Control health and safety risks Unit 513 Develop and implement proactive monitoring systems for health and safety Unit 514 Develop and implement reactive monitoring systems for health and safety Unit 515 Develop and implement health and safety emergency response systems and Procedures Unit 516 Develop and implement health and safety review systems Unit 517 Develop and implement a health and safety audit Unit 518 Behavioural safety in the workplace Unit 610 Develop and implement the Health and Safety policy Unit 611 Professional development and ethics in Health and Safety Management.

Course Format

The learning material is provided electronically with a guidebook and assessment plan. The assessment team will monitor your progress to offer you support and guidance throughout your course.

Assessment

Assessment for the NVQ Level 5 Health and Safety Diploma is by production of a personal portfolio demonstrating understanding and application of the standards at this level; this is greatly simplified by our eLearning platform, where evidence can be electronically submitted.
Additional information
There are cost implications for these as follows: Zone 1 – Yorkshire, Lincolnshire, Lancashire, Tyne Side and London would be £100.00+VAT Zone 2 – Norfolk, Surrey, Berkshire, Wiltshire, Sommerset, Suffolk for example would be £200.00+VAT Zone 3 – Devon, Dorset, Hampshire, Sussex, Kent, Wales, Scotland and Northern Ireland would be £300.00+VAT Prices for the UAE are £200.00 and Qatar and Saudi Arabia are £250.00.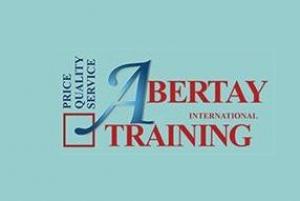 Diploma in Occupational Health and Safety Level 5