Dog Grooming Introductory Course for Dog Owners
Description
This introductory course is for people who want to understand more about grooming, learn the basics of dog grooming & bathing their dog, and check the health of their dog
Questions & Answers
Ask a question and other users will answer you
Course programme
What will I learn?
The course will introduce you to: the key elements of grooming; reasons for grooming; common parasites and medical problems; correct bathing and drying procedures; equipment used for basic dog grooming; and health & safety considerations
How will I be assessed?
There will be an informal quiz
What may it lead to?
This course is designed as a general interest course for keen dog enthusiasts If you wish to study Dog Grooming further our Level 1 Dog Grooming progression course may be more appropriate
Entry Requirements
You do not have to own a dog, but some experience of handling dogs is preferred (but not essential)
Additional Information & Other Costs
You do not need to have their own dog - one can be supplied, but staff will need at least four days' notice If this is the case, please contact either Marian Burch on 01227 811289 or mburch@canterburycollegeacuk or Jane Rolfe on 01227 811289 or jrolfe@canterburycollegeacuk Starter packs for novice groomers that have selection of equipment, shampoos and conditioners will be on sale at discounted prices on the day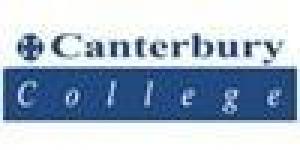 Dog Grooming Introductory Course for Dog Owners