Executive MBA in Business Analytics & Intelligence
Description
Typology

MBA

Methodology

Online
Duration

1 Year

Start

Different dates available
Description
The EMBA in Business Analytics & Intelligence provides working executives with skills and knowledge necessary for the analysis of contemporary business.
Business Analytics & Intelligence involves quantitative and statistical analysis of data, formation of predictive modeling to build competitive strategies and to translate vast amount of complex data into concise and clear information for sound decision making. It is basically used to identify customers, accelerate product innovation, optimize supply chain and understand true financial performance drivers.
Facilities
Starts
Different dates available
Now taking bookings
To take into account
The course aims to enable understudies to: Explaining business analytics and Intelligence process like problem definition, data preparation, and technical analysis, result evaluation, implementation and deployment. To expose students to state of the art business analytics tools and techniques. To understand various analytical tools and techniques used to analyze complex business problems.
The Course would be very beneficial for the students who want to make their career in following fields as: System Analyst Market research Analyst Fraud Analytics Manger Network/Telecom Analyst Analyst Global Research Information Security Analyst
Graduation with 2 year work experience
Questions & Answers
Ask a question and other users will answer you
Subjects
EMBA

Decision Making

Visualisation

Communication Skills

Marketing Research

Management

Executive

Financial

Technology

Financial Training

IT Management

Skills and Training
Course programme
We deliver our courses with an online methodology in order to adapt ourselves to busy and profesional lifestyles. Combine your profesional life, your work, your personal time with this distance-learning course. If you have any doubts, do not hesítate to ask for more information through Emagister's website. Semester I you can find 4 subjects which is 1.Modern Business Organisation, 2.Global Business Environment & Economics , 3.Accounting and Financial Management, 4.HR & OB and in Semester II you can also find 4 subjects which is 1. Business Communication Skills, 2. Fundamentals of Data Analytics, 3.Presentation and Visualisation of data, 4.Data and Information Management. The course aims to enable understudies to: Understanding the role of Data Mining, Statistical Inference, Soft Computing, Investment Management, Advanced marketing Research, Financial Modeling etc., To impart business analysis skills necessary for capacity building to take on new business challenges.
Additional information
You can also pay in installment semester wise but in installment fee would be increased to Rs.44000 ($1700) there are 2 installments 1st is 22000 ($850), 2nd is 22000 ($850).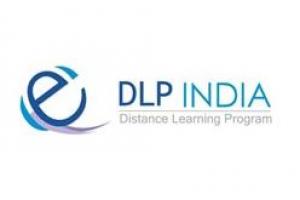 Executive MBA in Business Analytics & Intelligence